Can Zadar extend their winning streak against wounded Mega?
Thursday, 08. November 2018 at 11:00
Zadar have won two games on the road in a row and are currently red hot, when we talk about shape. Coach Ante Nazor is still undefeated. On the other side, Mega Bemax have lost their first game in six rounds last weekend. Which one will be the more successful side this time?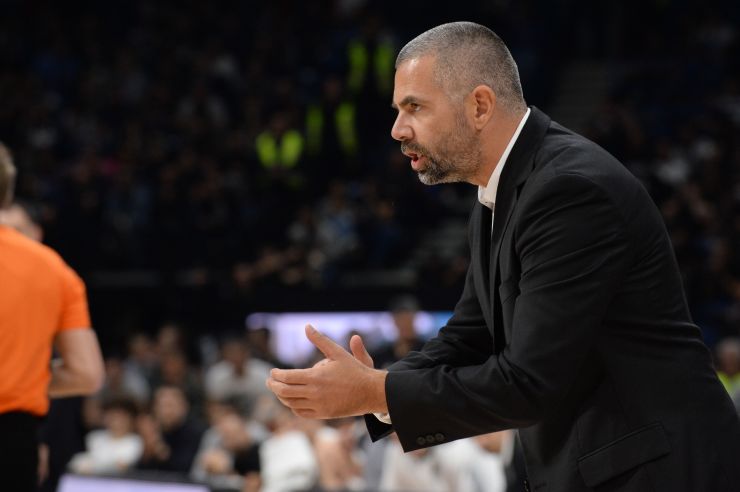 Ante Nazor (Photo: Partizan NIS)
ABA League Round 7, Friday, 9.11.2018:
Where? Krešimir Ćosić Arena, Zadar
When? 20:00
Story of the game: Zadar's basketball Hall in Višnjik will be on fire in the opening game of the ABA League Round 6, as the Dalmatians will be facing Mega Bemax in their home court.
The two sides are looking pretty strong at the moment. Even though Mega Bemax have lost the game against Partizan NIS last round, they are coming to town of basketball with the 5-1 score after six rounds.
On the other hand, Zadar have lost first four games of the season, but then bounced back, with two road wins in a row – against Partizan NIS and Krka in Belgrade and Novo mesto, respectively. One thing is clear. The winners of this one will march on to extend their excellent streak!
When talking about history, the games in Višnjik between the two sides have always been exciting and the winner was never given in advance. Zadar have won 3 out of 5 of their contests so far.
Match-up in focus: It will be interesting to watch how the newcomer in Zadar's squad William Magarity will cope with the challenge of playing against one of the most talented centers in the region – Goga Bitadze. Watch the game and find out!
Head to head in regional league: In total 4:6; In Zadar 3:2.