FMP rolled over Krka
Monday, 12. November 2018 at 18:00
In the last game of the ABA League Round 7, FMP have beaten Krka at home court of the FMP Arena, Belgrade and scored their fourth triumph of the season.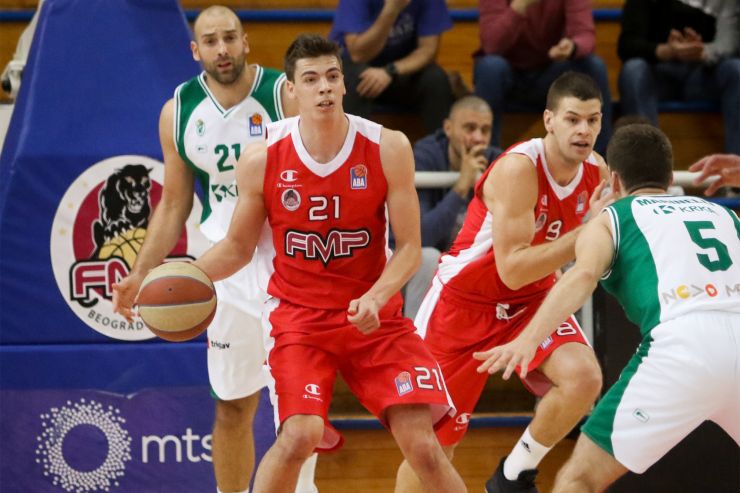 (Photo: FMP)
ABA League Round 7, Monday, 12.11.2018:
FMP - Krka 93:65 (33:20, 26:18, 18:24, 16:3)
Game recap: FMP and Krka have closed the seventh round of the ABA League season and it were the hosts that will be entering the Round 8 with smiles on their faces, as they have easily beaten Krka at home court in FMP Arena in Belgrade. The Panthers were the better of the two teams since the very beginning of the match and have deservedly grabbed a new pair of points. For the squad, led by Vladimir Jovanović from the bench, this is the fourth win of the season in seven games played so far, which puts them just below the Playoffs zone. On the other hand, Krka will continue the season with two triumphs on their record, in the very bottom of the ABA League standings.

Key moments: Everything was decided in the opening quarter, when the excellent FMP offense managed to score no less than 33 points in only ten minutes. The hosts went to the first break with 13 points of advantage, which was pretty much a point from which there was no return for Krka. However, FMP did not stop there, but they continued to dominate the court, increasing their lead to +21 (59:38).

Man of the match: There is only one name suitable for the honour – Stefan Pot! The point guard scored 30 points, while adding 4 rebounds, 1 assist, 1 steal and a valuation of 39 to his stats! He is rightfully our man of the match!

Can't trick the stats: Field goal shooting, rebounding, steals, turnovers… you name it! Was there any statistical category where FMP were not better? Their win was fully deserved.