Igokea beat Olimpija in high-scoring game in Laktaši
Friday, 16. November 2018 at 20:00
In the opening game of the Round 8, Igokea are currently hosting Petrol Olimpija in Laktaši Sports Hall. Follow live play by play on our website.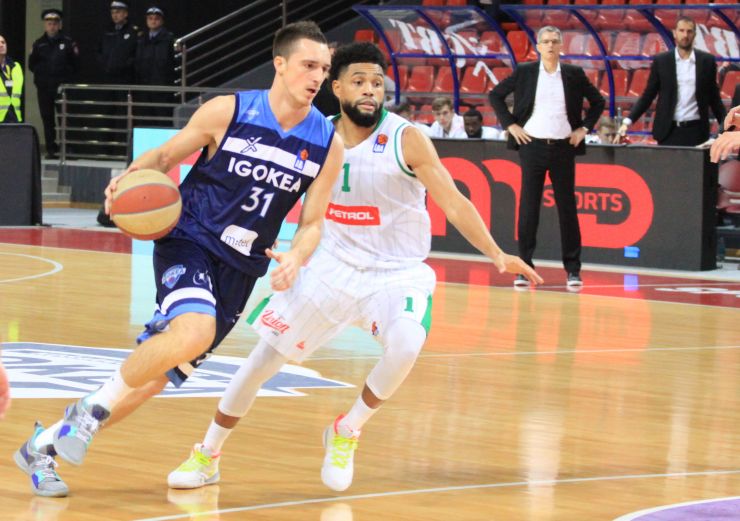 Danilo Andjusic (Photo: Igokea/Nenad Vuruna)
ABA League Round 8, Friday, 16.11.2018:
IGOKEA - Petrol Olimpija 115:105 (39:25, 27:35, 23:02, 26:25)
Game recap: The opening game of the ABA League Round 8 was already an exciting one, as both teams put on brilliant offensive displays in a high-scoring contest. In the end, Igokea prevailed, thanks to their fantastic game opening. This win, their third, puts Igokea out of the danger zone at the bottom of the standings, while Petrol Olimpija continue to struggle with only two on their record after eight rounds.

Key moments: Igokea scored no less than 39 points to put themselves at +14 afer first quarter, but Petrol Olimpija fought their way back into the game in the second half. With 3 minutes left in the 3rd quarter, it was already a 4-point game (79:75), but then Igokea replied with an 8:0 run over the next two minutes, put themselves up to the double-digit lead again (87:75) and the winner was decided.

Man of the match: Sava Lešić had his show against his former team of Petrol Olimpija. He scored 21 points, while adding 3 rebounds and 2 assists to his stats. His valuation was 23 and he is our man of the match.

Can't trick the stats: The assists/turnovers ratio was on Igokea's side. They had 28 assists and 10 turnovers, while Petrol Olimpija had 15 assists and 16 turnovers. That's what decided the flow of the game.