Can Petrol Olimpija break the Laktaši curse?
Thursday, 15. November 2018 at 11:00
In the opening game of the ABA League Round 8, Igokea will be hosting Petrol Olimpija in Laktaši. The hosts have never ever let the Dragons beat them in their own home. Can this time be different?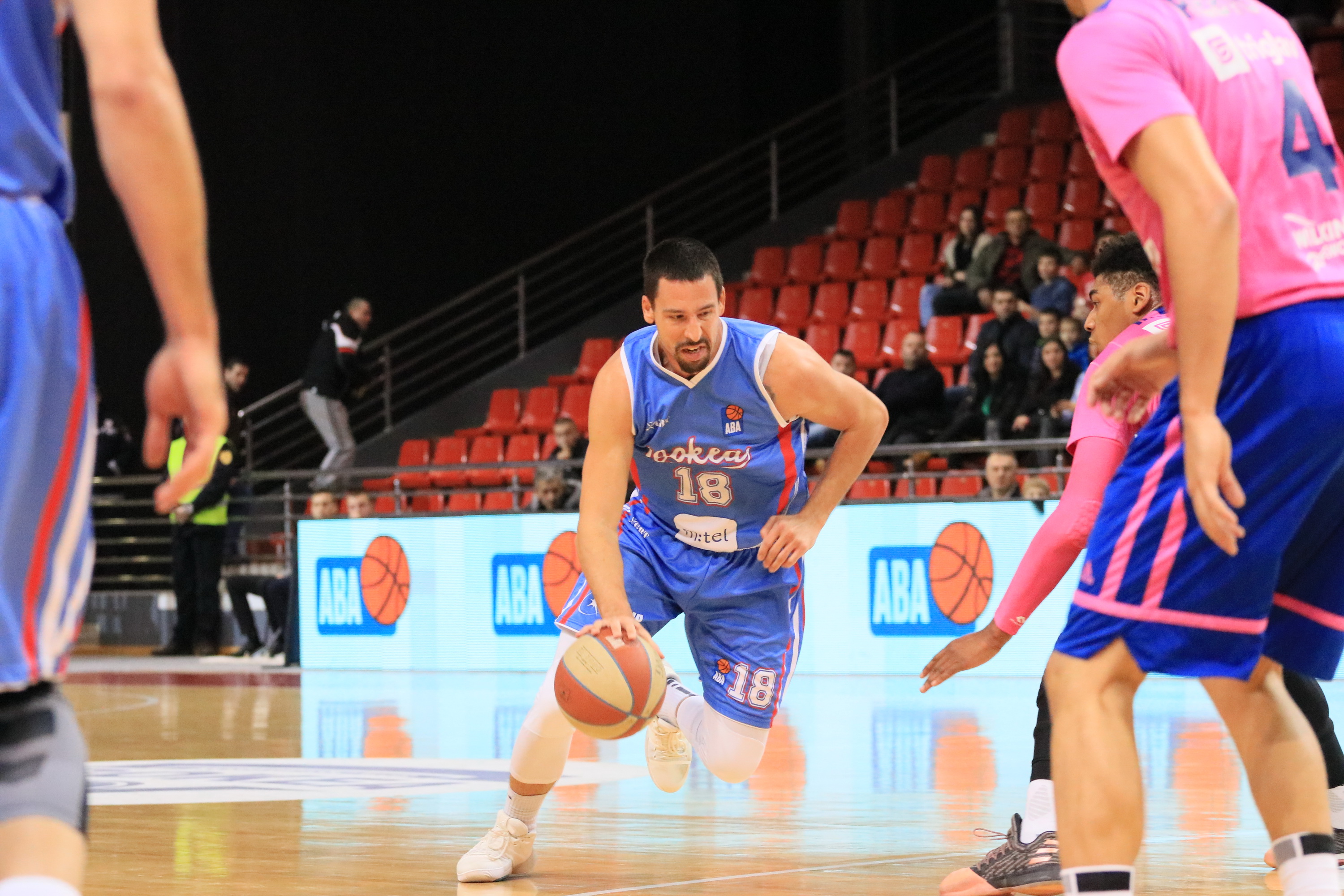 Vuk Radivojevic (Photo: Igokea/Nenad Vuruna)
ABA League Round 8, Friday, 16.11.2018:
Where? Laktaši Sports Hall
When? 20:00
Story of the game: The Round 8 will be opened with an interesting game of two teams that have entered the season with increased ambitions, but have so far not managed to take advantage of their qualities as much as they desired to. Currently, both teams are sharing the eighth place in the standings with 2 wins grabbed out of seven games so far this ABA League season.
A victory would for each of them bring a bit of relief and a place in the middle of the ABA League standings, while a defeat would push them into a battle to avoid relegation. Currently, it is difficult to determine which of the two teams has better odds to win it.
Both Igokea and Petrol Olimpija have won one out of their last four games, with Igokea being on a 2 games long winless streak and Olimpija on 4. However, what also might matter is tradition. In seven games that the two teams have played on against another in Laktaši, Igokea have won each and every time. How will it be this time?
Match-up in focus: In the paint there will be an interesting battle of Igokea's big man Sava Lešić and Petrol Olimpija's center Mirza Begić. Even though they are a different types of centers, they are equally important for the games of their teams. For Lešić it will be a special game, since he will be playing against his former team, Petrol Olimpija. Currently, Sava is averaging 16.4 points and 6.4 rebounds per game, which makes him second scorer and the top rebounder of Igokea. Mirza, on the other hand, is averaging 11 points and 5.8 rebounds per game, which puts him on third place amongst Petrol Olimpija's scorers and first amongst rebounders.
Head to head in regional league: In total 9:5; In Laktaši 7:0.