FMP and Cedevita will battle to stay in the Playoffs race
Friday, 16. November 2018 at 11:00
In Belgrade, FMP will be hosting Cedevita – two teams that have ambitions to remain in the Playoffs race in the forthcoming part of the season.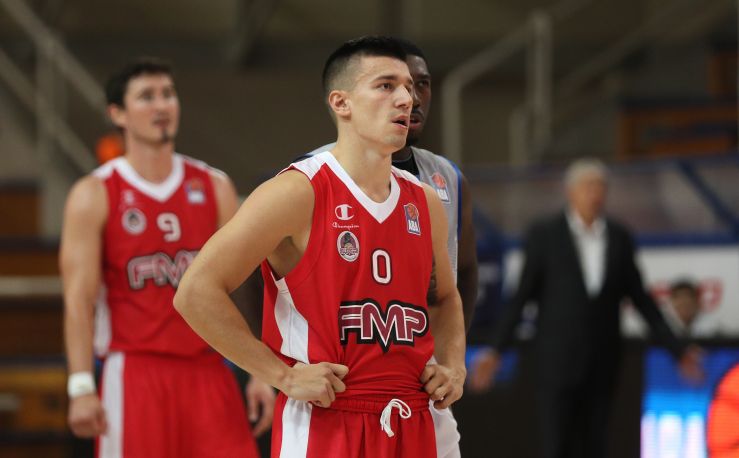 Matic Rebec (Photo: FMP)
ABA League Round 8, Saturday, 17.11.2018:
Where? FMP Arena, Belgrade
When? 17:00
Story of the game: In the opening game of the Saturday's ABA League schedule, FMP will be facing Cedevita at home in FMP Arena in Belgrade. It will be a clash of two ambitious sides, which might not be too satisfied with positions in the standings, that they are holding right now, but have every chance to improve it ahead of the following rounds.
Both teams are entering the game in a winning mood, as FMP have won 2 of their last games in a row, and Cedevita the last one. FMP have won 3 of their last 5 games, while Cedevita won 2 of their last 5, which is the reason why they are placed one place behind FMP in the standings with 3 triumphs, while FMP have 4. However, everything could change in Belgrade this time around.
It is worth mentioning the tradition as well – FMP have never ever beaten Cedevita so far in the ABA League. Can they do it on Saturday for the first time?
Match-up in focus: Matic Rebec against Jacob Pullen! FMP's point guard is proving this season that he has matured and is using all of his vast talent in the proper way, while good old Pullen has been showing his quality immediately as he joined Cedevita, over the past two rounds. Currently, Rebec is the third scorer (11.7 points per game) and top passer (6.3 assists per game) of FMP, while Pullen is the third scorer (10.5 points per game) of Cedevita. Who will shine this time?
Head to head in regional league: In total 0:6; In Belgrade 0:3.