Ranko Žeravica | The man who won the Olympic gold
Tuesday, 17. November 2020 at 16:00
On this day, 91 years ago, one of the greatest basketball coaches was born.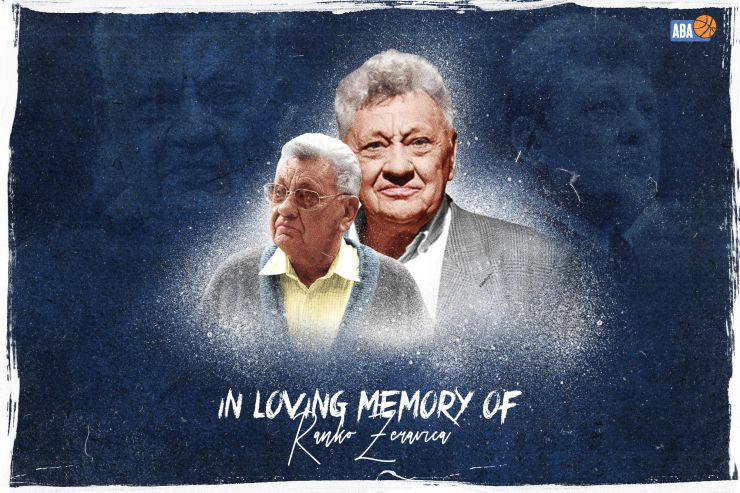 Ranko Zeravica
On this day, 91 years ago, one of the greatest basketball coaches was born.
Ranko Žeravica (1929-2015) was born in Dragutinovo, a small village located near the town of Kikinda, Serbia. Basketball was his passion, so after finishing his player's career in the early 50s, Žeravica decided to start his coaching career.
It was the decision that has changed the entire history of basketball in this region.
Žeravica started his coaching career in BKK Radnički and had remained in this club all the way until 1966. Among many clubs he had coached during his life, Ranko Žeravica will stay remembered as the man who coached both Belgrade's giants – Partizan and Crvena zvezda. He was the head coach of the famous Partizan team with Dražen Dalipagić and Dragan Kićanović during the 70s, while he worked in Crvena zvezda during the 80s and became one of the most successful coaches in club's history.
Still, his biggest achievements came with the Yugoslavian national team.
In 1960 Žeravica received a call to work as the assistant of legendary Aleksandar Nikolić, who was the head coach of Yugoslavian men's national team at that time. For 5 years Žeravica had been working with Nikolić, learning the secrets of basketball coaching, while in 1965 it was time for the apprentice to become the master.
That year Ranko Žeravica was named the head coach of Yugoslaviam men's basketball team. It was the start of probably the most successful era for this region, when it comes to basketball.
Under his leadership, Yugoslavia won a silver medal at the 1967 FIBA World Championship in Uruguay, a silver at the 1968 Olympic Games in Mexico City, a silver at the 1969 FIBA EuroBasket in Italy, then a gold at the 1970 FIBA World Championship in Ljubljana and a silver at the 1971 FIBA EuroBasket in West Germany.
But, that is not all. His greatest success came in 1980 when Žeravica led Yugoslavian men's national team toward the gold medal at the Olympic Games in Moscow! It has remained the one and only Olympic gold for this region until this day.
After that Žeravica coached Yugoslavia at just one more major tournament and, of course, he had won a medal - It was a silver at the 1982 FIBA World Championship in Colombia.
In 2007, he was enshrined into the FIBA Hall of Fame.