Mega Bemax win the thriller against Cibona
Saturday, 24. November 2018 at 20:58
The boys from Sremska Mitrovica are back on the winning track!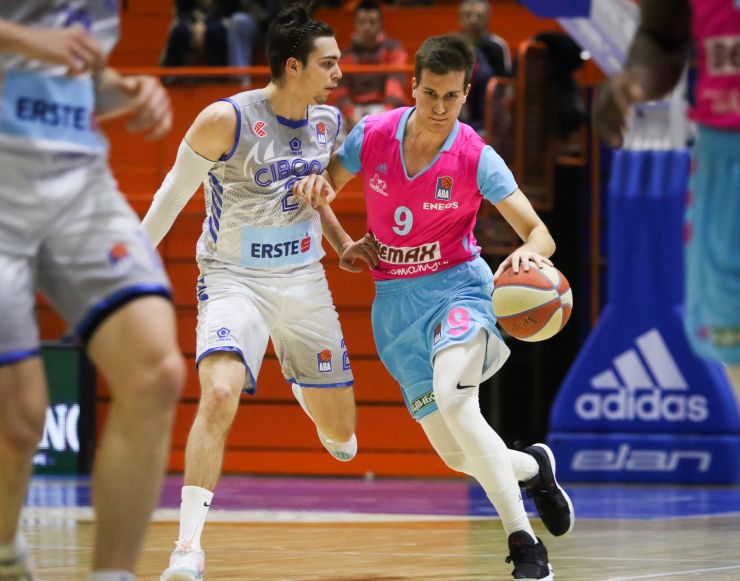 Ognjen Carapic (Photo: Mega Bemax/Ivica Veselinov)
ABA League Round 8, Saturday, 24.11.2018:
MEGA BEMAX - Cibona 82:80 (15:18, 22:22, 27:22, 18:18)
Game recap: We had another super exciting ABA League game in Sremska Mitrovica! Mega Bemax have defeated Cibona after a thrilling finish in which the visitors missed two chances to at least take this match into overtime.
Mega Bemax have therefore returned on the winning path and they will spend the weekend at the 2nd place on the standings. On the other side, this was the 3rd defeat in row for Cibona in the 2018/19 ABA League regular season.
Key moments: Mega Bemax were up by 3 points on 10 seconds before the end – 81:78, but then Andrija Marjanović made a terrible mistake, as he fouled Karlo Uljarević while Cibona's player was pulling up for a 3-pointer. However, Uljarević made 2 out of 3 free-throws – 81:80 and with 5 seconds left on the game clock the visitors had to make a foul on Luka Ašćerić.
But, it was still not over, as Ašćerić was ½ from the free throw line – 82:80 and Cibona called for a time-out. The plan was to pass the ball to their best shooter Igor Marić, who did eventually received the ball in the corner… But he missed the 3-pointer and the score remained 82:80 for Mega Bemax.
Man of the match: Goga Bitadze was the key man for Mega Bemax in the last 2 minutes. He scored a 2-ponter and got fouled along the way, then he played a great 1-on-1 defense and finally he scored another 2-pointer, this time at the shot-clock buzzer. Bitadze finished the match with 28 points and 6 rebounds.
Can't trick the stats: Once again Mega Bemax squad were better in rebounding than their rivals. In this match, the boys from Sremska Mitrovica had 8 rebounds than Cibona.