Cedevita open the round with a win over Petrol Olimpija
Friday, 07. December 2018 at 20:00
In the opening game of the ABA League Round 10, Cedevita have beaten Petrol Olimpija at home in Dom sportova sports hall in Zagreb.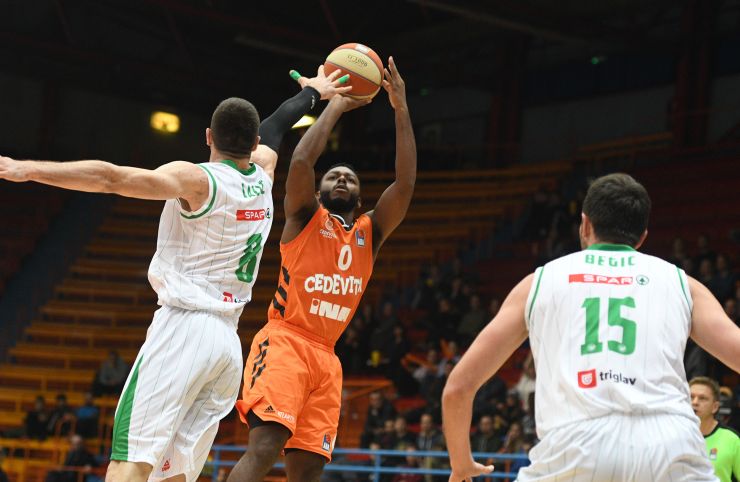 Jacob Pullen (Photo: Cedevita/Marin Susic)
ABA League Round 10, Friday, 7.12.2018:
CEDEVITA - Petrol Olimpija 95:82 (27:27, 22:21, 21:21, 25:13)
Game recap: In the interesting clash in Zagreb, at the opening of the ABA League Round 10, Cedevita have been the better of the two sides in the clash against Petrol Olimpija of Ljubljana. It has been a high-scoring clash full of nice plays, where the hosts have prevailed in the end, which guarantees them a place in the Playoffs zone after 10 rounds of the season with 6 wins in their pockets. On the other side, Petrol Olimpija will continue the season with 3, which means that they will still be in the danger zone near the bottom.

Key moments: Cedevita were up by only a point as the last quarter began (70:69). However, Slaven Rimac's squad were on fire at the beginning of the final period and went on a 15:2 run in four minutes, which put them up 85:71 midway through the fourth quarter. That's the point where the winners were revealed.

Man of the match: James Bell of Cedevita simply shined, especially in the game's ending when it mattered the most. He scored 23 points, grabbed 7 rebounds, dished out 2 assists, stole 1 ball and had an excellent valuation of 31. He is our man of the match!
Can't trick the stats: Turnovers, turnovers, turnovers. Petrol Olimpija had 15 of them, while Cedevita had only 8. That's what turned the game in hosts' favour.