FMP targeting Playoffs zone, Mornar wish to escape the bottom
Friday, 07. December 2018 at 11:59
On Saturday night, FMP will be hosting Mornar at home in FMP Arena in Belgrade and it will be an exceptionally important clash for both sides.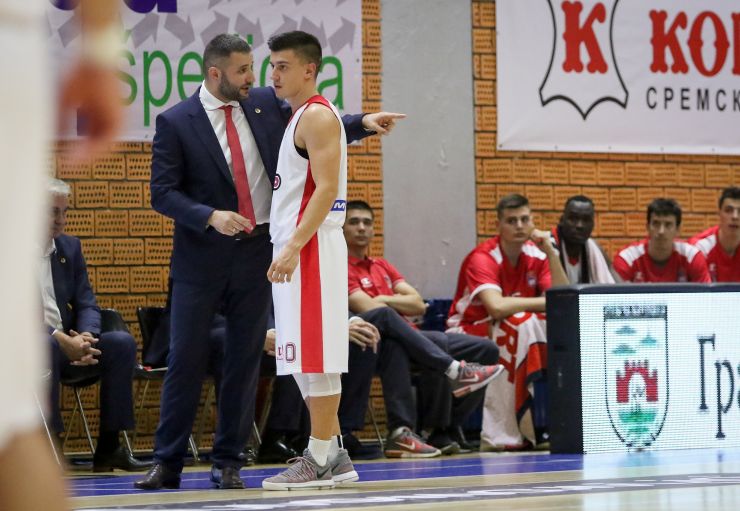 Matic Rebec (Photo: Mega Bemax/Ivica Veselinov)
ABA League Round 10, Saturday, 8.12.2018:
Where? FMP Arena, Belgrade
When? 21:00
Story of the game: Very much will be at stake on Saturday evening, when FMP will be hosting Mornar in the FMP Arena in Belgrade. Both teams haven't been too proud of their results over the past few rounds and both of them have lots to play for in the Round 10.
While FMP are currently sharing the fifth position in the standings with Partizan NIS and Igokea, Mornar are placed at the very bottom of the standings, alone with only 2 wins after nine rounds.
It is clear that a win for FMP would mean that they would continue pushing for the Playoffs zone, while Mornar need to win in order to escape the position which means relegation at the end of the ABA League season.
Speaking of the current shape of both teams, FMP have lost two in a row, while Mornar have lost five in a row. So both of them wish to stand up after not so satisfying performances lately.
Match-up in focus: Dragan Apić against Uroš Luković! Two completely different types of big men will stand one against another in FMP Arena and try to prove themselves to be the better one in the clash against opponent. ABA League MVP of November Apić is currently averaging 20 points, 6 rebounds and valuation of 29 per game in the ABA League and Luković is averaging 10 points, 8 rebounds and valuation of 19! Who will come out on top?
Head to head in the regional league: In total 2:2; In Belgrade 1:1.