Helios Suns down Spars at home court
Wednesday, 05. December 2018 at 18:59
The boys from Domžale triumphed in Round 10 opener.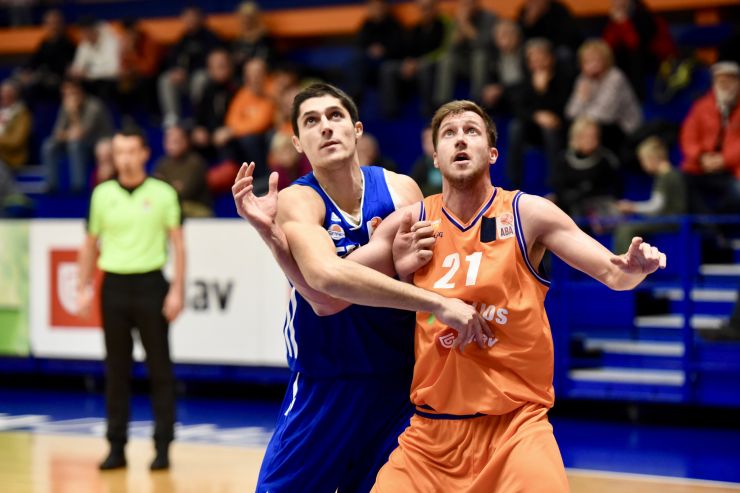 Blaz Mahkovic (Photo: Helios Suns/Gasper Papez)
2018/19 ABA League 2 regular season, Round 10, Wednesday, 5.12.2018:
HELIOS SUNS - Spars 76:69 (29:16, 15:23, 20:15, 12:15)
No wonder Helios Fans were so happy when Blaž Mahkovic officially returned to the club two weeks ago. This 28-year old forward shined already in his debut in the 2018/19 ABA 2 championship and helped Helios Suns score a big win against Spars in Round 10 opener.
Mahkovic scored 20 points this evening, same as his teammate Đoko Šalić who also had 12 rebounds in his stats. Two of them led Domžale crew toward the 3rd home win in a row, so this team can now once again start dreaming of reaching the Top 4.