Zvezda extend their winning streak | 10 out of 10!
Sunday, 09. December 2018 at 18:58
Crvena zvezda mts defeated Zadar and kept the perfect score in the 2018/19 ABA League regular season.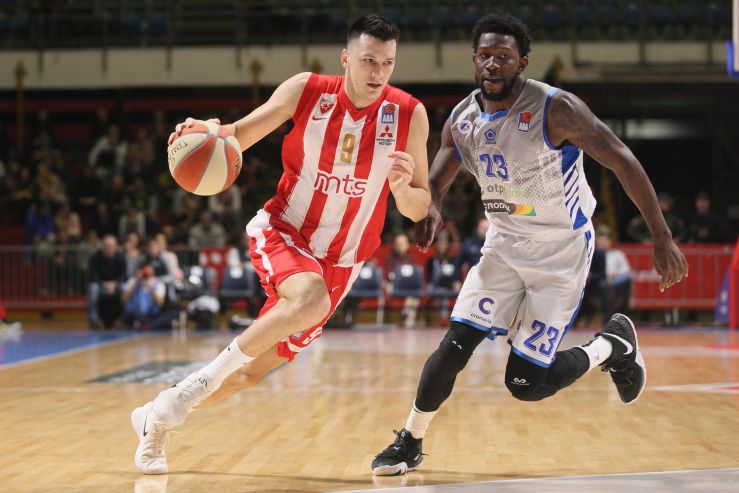 Nemanja Nenadic (Photo: Crvena zvezda mts)
ABA League Round 10, Sunday, 9.12.2018:
CRVENA ZVEZDA MTS - Zadar 97:70 (22:16, 23:17, 34:20, 18:17)
Game recap: Crvena zvezda mts showed their full power in the match against Zadar. The Belgrade side dominated the court and scored another convincing win in the ongoing season, which means that they are still the only undefeated team in the championship: 10 wins out of 10 games!
Key moments: The home team have been in front throughout the whole game, while the winner was definitely decided in the 3rd quarter in which Zvezda scored no less than 34 points! The red & white crew had +26 in front of the last 10 minutes (79:53) and they had no problems keeping that lead.
Man of the match: Joe Ragland was once again amazing. The starting point guard of Crvena zvezda mts scored 17 points, had 4 rebounds and 6 assists, while his overall index rating was 28! And he missed just 2 shots for the entire game.
Can't trick the stats: Zvezda were simply a lot better than Zadar this evening. After all, the home team scored 97 points…