Zadar chasing Igokea in Višnjik
Thursday, 13. December 2018 at 11:00
In the opening round of the 11th round of the ABA League season, Zadar will be hosting Igokea at home in Krešimir Ćosić arena in Višnjik with one thing on their minds – beat the rivals and tie themselves with them in the standings. Igokea have different plans, though.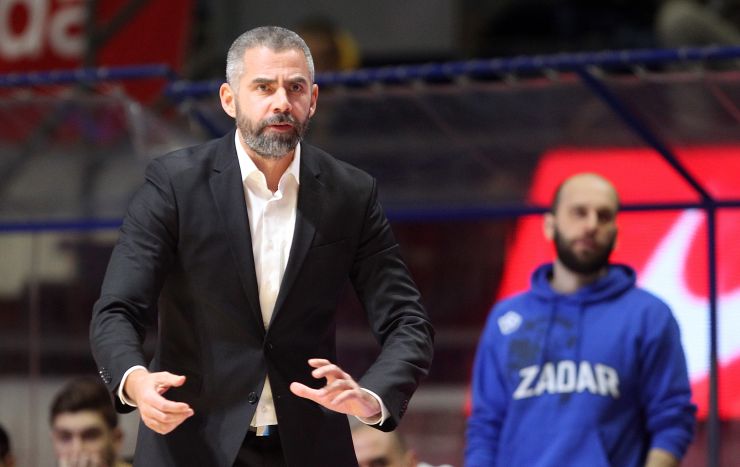 Ante Nazor (Photo: Crvena zvezda mts)
ABA League Round 11, Friday, 14.12.2018:
Where? Krešimir Ćosić Hall, Zadar
When? 20:00
Story of the game: Zadar and Igokea will be opening the last round of the first half of the ABA League season and both things currently have only one goal – to finish the first part of the season with a win and keep away from the danger zone.
The teams are currently in a very similar position. Both of them have won twice in the last five games and while Zadar have now lost 2 games in a row, Igokea have won the last one. In the standings, Igosi are a win above Zadar (4:3 in victories).
All of this naturally means that there are no clear favourites in the clash right now. Even when you look at the historical score of the two teams you can get mixed feelings. While Zadar have been more successful in their clashes in Dalmatia (5:2), Igokea have a better overall score (9:5).
Match-up in focus: Luka Božić faces Tomislav Zubčić! An interesting clash of two excellent forwards, that are currently leading their teams in valuation (26 vs. 21) and in scoring (16.4 vs. 21.1 points per game), while Luka Božić is also the top prebounder of Zadar (7.8 rebounds per game) and Zubčić is second for Igokea (4.3 per game). Whose qualities will prevail this time around?
Head to head in the regional league: In total 5:9; In Zadar 5:2.