Zadar score their first home win in the 2018/19 season
Friday, 14. December 2018 at 19:58
In a very interesting match in Krešimir Ćosić Hall, Zadar prevailed over Igokea.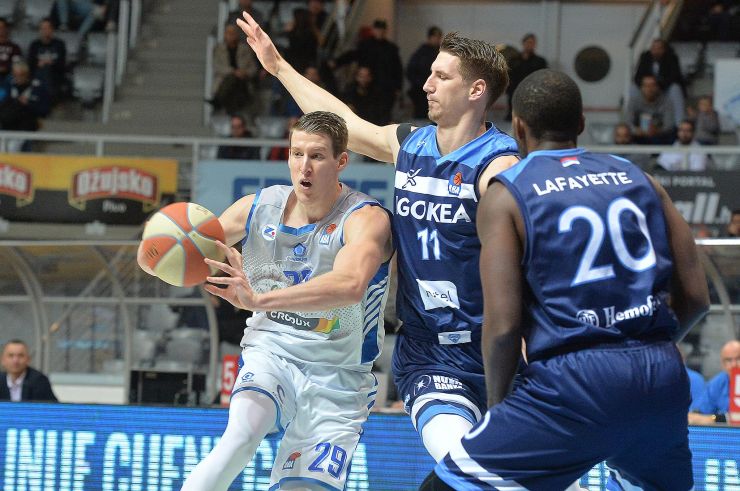 Luka Bozic (Photo: Zadar/Zvonko Kucelin)
ABA League Round 11, Friday, 14.12.2018:
ZADAR - Igokea 95:80 (30:19, 17:26, 25:18, 23:17)
Game recap: For years Zadar have been famous for playing exceptionally good in front of their fans, but in this season they have been without a home win since the start of the championship! However, in their 5th attempt, Zadar have finally broken that losing streak by defeating Igokea in Krešimir Ćosić Hall.
It was a well-deserved win for the home side. It is enough just to write that Igokea's last lead in this match was 7:5 in the 3rd minute. After that, Zadar have been in front throughout the whole game.
Key moments: It seemed that we were going to watch a thrilling finish when Igokea reduced the gap to just 3 points – 80:77, with just a bit over 4 minutes left on the game clock. But, in the remaining time, the visitors scored just 3 points, missing 7 three-point shots along the way. On the other side, Zadar scored 15 points and grabbed a very valuable win.
Man of the match: Luka Božić strikes again! Zadar's super star made another amazing performance, as he finished the match with 20 points, 10 rebounds and 6 assists. His overall index rating was 27.
Can't trick the stats: We all know that this team of Igokea depends a lot on their offense, but today was obviously not their day. The visitors were 15/32 for 2-points and 11/37 for 3-points…