Goga Bitadze moves to Budućnost VOLI; Zoran Nikolić goes to Mega Bemax
Thursday, 20. December 2018 at 15:59
Two ABA League clubs made major changes in their rosters!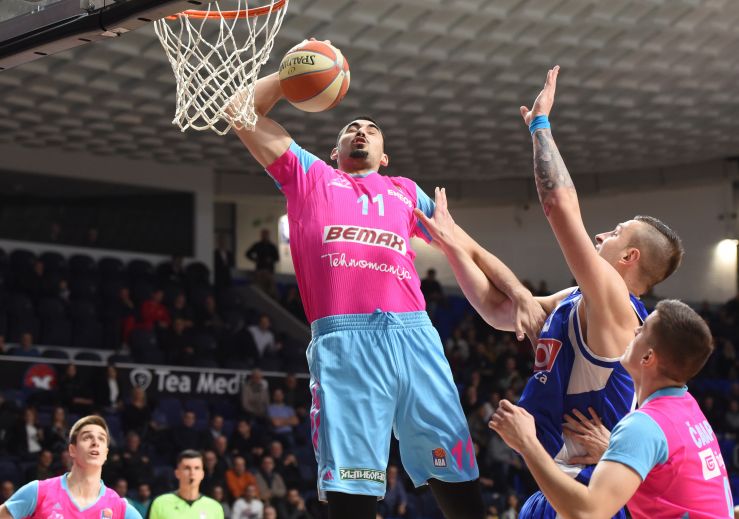 Goga Bitadze (Photo: Buducnost VOLI)
What a day! Budućnost VOLI and Mega Bemax made major changes in their rosters!
Budućnost VOLI signed Mega's wonderkid Goga Bitadze until the end of the ABA League season, while at the same time Budućnost VOLI center Zoran Nikolić will go in the opposite direction and will spend the rest of the ongoing season in Mega Bemax!
Both clubs officially confirmed these transfers.
Goga Bitadze have had an amazing first half of the 2018/19 ABA League season. Not just that he was one of the best players of Mega Bemax, but he was one of the top players in the entire league. He averaged 20.2 points and 7.9 rebounds in the previous 11 rounds.
Zoran Nikolić was the starting center of Budućnost VOLI team which won the ABA League championship last season. However, he missed most of the games in the 2018/19 campaign, due to the injury. Now, he will try to get back in the right rhythm while wearing the jersey of Mega Bemax.
--------------
Bitadze u Budućnosti, Nikolić u Megi
Goga Bitadze će ostatak sezone provesti u redovima Budućnosti VOLI, dok će u suprotnom pravcu krenuti Zoran Nikolić.
Centar Mega Bemaxa Goga Bitadze će do kraja ovogodišnje ABA lige igrati u ekipi Budućnost VOLI koja pored regionalnog takmičenja, nastupa i u Evroligi.
Goga Bitadze je rođen 20.7.1999. godine u Gruziji a u Megu došao krajem 2015. godine. Sa kadetima Mege je bio šampion Srbije 2016. godine a 2017. je sa juniorskom ekipom osvojio 2. mesto na F8 turniru juniorske Evrolige u Istanbulu uz mesto u najboljoj petorci turnira. Za prvi tim je debitovao prošle sezone a ove godine je u ABA ligi u proseku beležio 20.2 poena, 7.9 skokova, 2.5 blokada uz prosečan indeks korisnosti 24.6. U međuvremenu je postao i seniorski reprezentativac Gruzije.
Centar ekipe Budućnost VOLI Zoran Nikolić će do kraja sezone u ABA ligi nastupati u Mega Bemaxu.
Zoran Nikolić je rođen 1.4.1996. godine u Nikšiću, visok je 212 centimetara i igra na poziciji centra. Kao junior je 2012 godine otišao u špansku Đironu da bi posle toga naredne 3 sezone igrao za Huventud. U Budućnost je došao 2016. godine. Prošle sezone je u proseku beležio 5.3 poena, 4 skoka i 0.7 blokada po utakmici, a ove godine je zbog povrede igrao malo za tim Budućnosti.