FMP seize such an important road win against Zadar
Friday, 21. December 2018 at 19:58
The Panthers have ended their losing streak!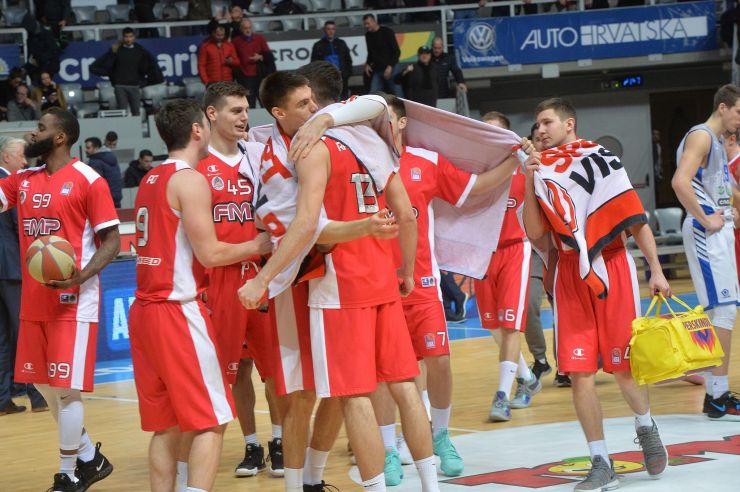 FMP team (Photo: Zadar/Zvonko Kucelin)
ABA League Round 12, Friday, 21.12.2018:
Zadar - FMP 79:85 (18:22, 21:22, 22:20, 18:21)
Game recap: After suffering 4 defeats in a row in the season, FMP have bounced back by defeating Zadar on the road. It was the 2nd win for the Panthers against this rival in the 2018/19 campaign, which means that they will have a better head to head score against Zadar at the end of the season. And that might be pretty important for the final standings.
Key moments: On 2-and-a-half minutes before the end, FMP were up by 77:76 and had a ball-possession. Two minutes later the score was 85:76 for the visitors! What happened during those 120 seconds? Well, the Panthers simply closed all the ways toward their basket, while on the other end of the court Marko Radovanović, Dragan Apić, Marko Jeremić and Matic Rebec scored 2 points each and completed the crucial 8:0 run made by the away team.
Man of the match: He missed the last round due to minor injury, but Dragan Apić has now returned on court in style. He was simply unstoppable for the his rivals. FMP's big guy scored 26 points and had 9 rebounds, while his overall index rating was 34.
Can't trick the stats: Both teams scored the same number of 2-pointers and the same number of free-throws. But, FMP had 2 more 3-pointers which made difference at the end.