Can Cedevita extend their winning streak against Zadar?
Friday, 28. December 2018 at 12:39
The Orange troops are on a 6-win run in the ongoing season, while on top of that they have scored 5 consecutive wins against Zadar in ABA League.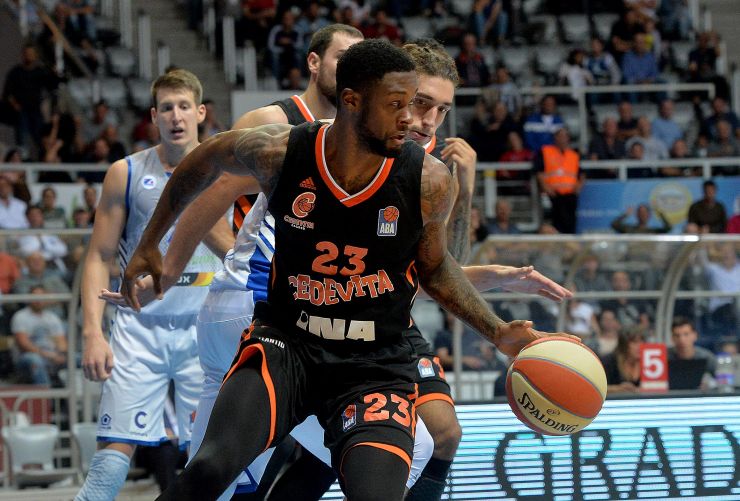 Elgin Cook (Photo: Zadar/Zvonko Kucelin)
ABA League Round 13, Saturday, 29.12.2018:
Where? Dražen Petrović Hall, Zagreb
When? 19:00
Story of the game: After having a pretty turbulent start of the new season, Cedevita have showed a significant improvement in the last month and a half, winning the last 6 games in the 2018/19 ABA League season. That impressive winning streak has brought them the 2nd position on the standings and the Orange troops will most certainly do everything they can to (at least) remain at the that position until the end of the regular season, as it brings the precious home court advantage in the semis. And in order to do that, they simply need to keep winning, starting with the Saturday's home court clash against Zadar.
The visitors are among the teams who have the overall score of 4-8 and who are all fighting to escape the danger zone. Zadar are playing quite good on the road in this season, as they have already scored 3 away wins so far, including that big one against Partizan NIS in Belgrade. Now, they will try to stun another regional powerhouse.
What is important to mention is that Cedevita have won the last 5 games against Zadar in the regional league. The last time Zadar defeated Cedevita in Zagreb happened three years ago, on October 25, 2015.
Match-up in focus: Jacob Pullen means so much Cedevita and his return to the club actually started this amazing winning streak of the Orange troops. Pullen is just outstanding offensively, but so is Mario Little, the 2nd best scorer of Zadar. You should definitely pay special attention to their duel.
Head to head in the regional league: In total 11:6; In Zagreb 5:3.