Match of the round: Zadar host Petrol Olimpija
Thursday, 03. January 2019 at 13:00
In the derby of the bottom of the standings, two regional powerhouses – Zadar and Petrol Olimpija – will meet in the hall named by a giant, who used to play for both teams at a certain period of time in his career.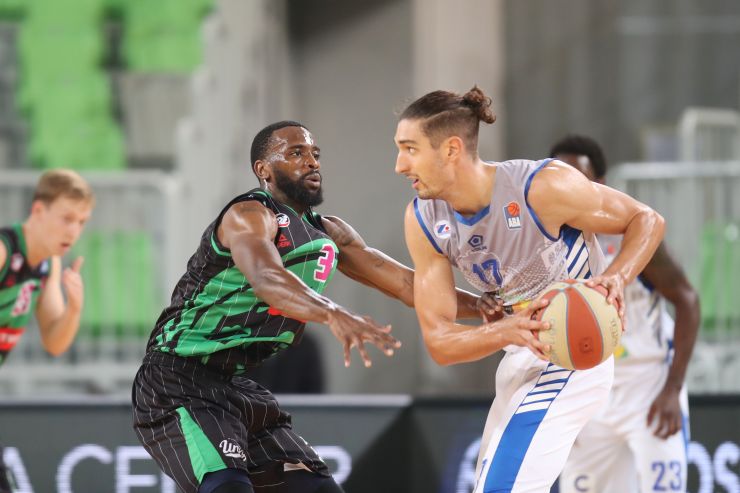 Dpmagoj Vukovic (Photo: Petrol Olimpija/Ales Fevzer)
ABA League Round 14, Friday, 4.1.2019:
Where? Krešimir Ćosić Arena, Zadar
When? 20:00
Story of the game: In the arena, named by the legend of not only regional basketball, but both clubs involved – Krešimir Ćosić – Zadar will be hosting Petrol Olimpija in the 14th round of the ABA League season in the clash of two teams that currently probably aren't occupying the places in the standings, where they expected themselves to be midway through the season, when the season began.
Both Zadar and Petrol Olimpija are holding 4 triumphs in their hands after 13 rounds and are sharing the final place in the standings, alongside Krka.
Therefore, they have plenty to play for. The winning side will rise from the very bottom of the standings after 14 rounds, while the losing one will continue to struggle in order to do so and remove themselves from the danger zone.
The situation in which both teams are placed right now is quite similar. Both have lost 2 games in a row in the ABA League and while Zadar have won 1 game in the last 5 rounds, the Dragons have won 2. Zadar will be hoping that their home court can give them necessary advantage in order to win, as the tradition is telling us that they have won 10 home games against Petrol Olimpija in the ABA League history out of 16. How will it be this time?
Match-up in focus: It will be the clash of sharpshooters on the perimeter, as Mario Little will challenge Jan Špan. While Little is currently scoring 13.5 points per game, Špan is scoring 13.2. Who will be more efficient this time around?
Head to head in the regional league: In total 13:20; In Zadar 10:6.