Match of the round: Zagreb derby coming up!
Friday, 11. January 2019 at 13:00
In the match of the 15th round of the ABA League season, Cedevita will be hosting Cibona at home in Dom sportova. Just as always, we expect a dramatic encounter.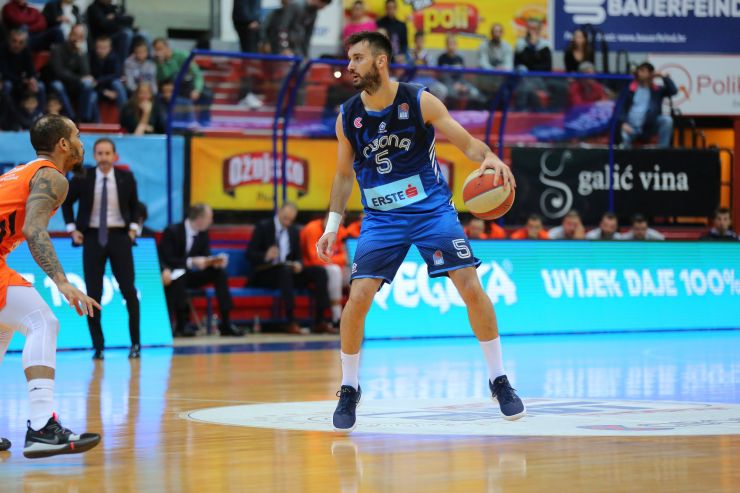 Marko Ljubicic (Photo: Cibona/Z. Baksaj, D. Vranar, G. Lausic)
ABA League Round 15, Saturday, 12.1.2019:
Where? Dom sportova, Zagreb
When? 21:00
Story of the game: A big game is coming up for the basketball fans of Zagreb and it is no less than the big Zagreb derby of Cedevita and Cibona, which is coming up right in the time when the two sides are playing excellent basketball.
Speaking of Cedevita, enough is said by telling that they have won their last eight games in a row in the ABA League and that they are currently occupying second place in the standings alone, despite the slow start of the season. On the other end, Cibona have won three out of their last five and are still in the Playoffs race. In the last round, they have outplayed FMP by 19 points!
However, in such games as the city derby is, the thing that can matter even more than the effect on the position in the standings is pride… pride of being the best team in the city. That's why both sides will give their 150% on court and the clash should be spectacular.
Match-up in focus: What a clash at the point guard position! We will witness the showdown of two amongst the best point guards of the league, with Jacob Pullen of Cedevita on one side and Marko Ljubičić on the other. Ljubičić is currently the top scorer (13.4 points per game), top passer (4.3 assists per game) and the best in steals (2.4 per game) for Cibona, while Jacob Pullen is very prolific especially in shooting, as he is averaging 19.7 points per game this season. Who will turn out to be better this time around and perhaps victorious as well?
Head to head in the regional league: In total 11:9; At Cedevita's home court 7:2.