Cedevita beat Cibona in the derby of Zagreb
Saturday, 12. January 2019 at 20:59
The Orange squad have scored 9th consecutive win in the 2018/19 ABA League regular season.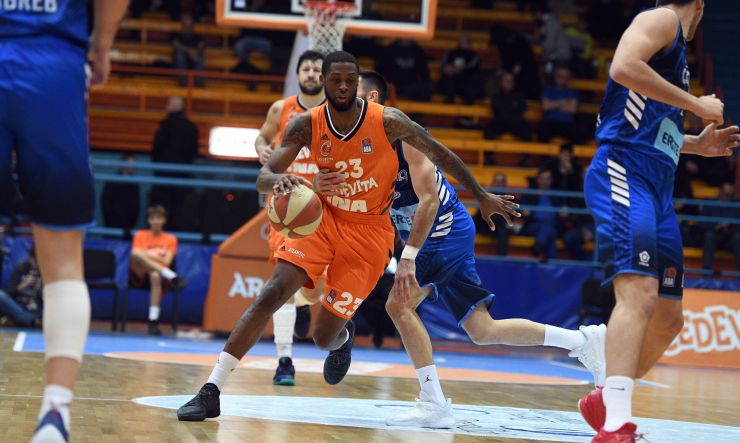 Elgin Cook (Photo: Cedevita/Marin Susic)
ABA League Round 15, Saturday, 12.1.2019:
CEDEVITA - Cibona 89:68 (22:17, 27:15, 24:10, 16:26)
Game recap: Cedevita have showed to Cibona who is currently the boss in the city. The Orange troops simply crushed their city rivals this Saturday evening and extended their winning streak to 9 games in the 2018/19 ABA League regular season.
Key moments: The home team dominated the court throughout the opening 3 quarters. During that period, Cedevita's lead even reached 30+ points, while Cibona only managed to reduce that gap a bit during the last 10 minutes.
Man of the match: Cedevita's forward Elgin Cook was pretty impressive in this match. He finished the game with 23 points and 11 rebounds, while his overall index rating was 32.
It is also worth mentioning that Cibona's 16-year old wonderkid Roko Prkačin made a debut in ABA League and he even scored 6 points and grabbed 6 rebounds!
Can't trick the stats: Cibona missed 11 free throws, they made just 4 three-pointers for the entire match, while on top of that they had only 10 assists in total. They were just not good enough in this derby.