Two old rivals trying to reach the safe zone – Cibona vs. Olimpija
Saturday, 19. January 2019 at 12:37
Wolves vs. Dragons... Only one side can prevail.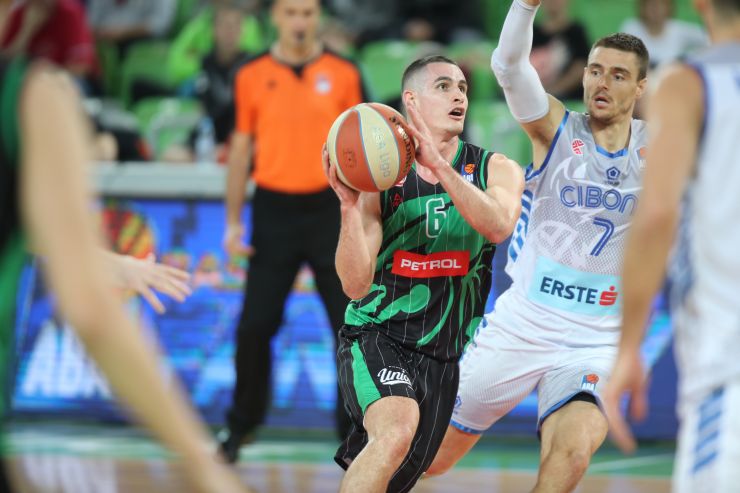 Jan Span (Photo: Petrol Olimpija/Ales Fevzer)
ABA League Round 16, Sunday, 20.1.2019:
Where? Dražen Petrović Hall, Zagreb
When? 19:00
Story of the game: Cibona: 6 wins, 9 defeats; Petrol Olimpija: 5 wins, 10 defeats. The overall score says it all – the clash between these two teams scheduled for Sunday evening means a lot to each side, as they are both trying to reach the safe zone on the standings.
Cibona and Petrol Olimpija both scored 2 wins in the last 5 rounds, but what is important to mention is that Petrol Olimpija still haven't scored a single away win in this season! They are 0-7 on the road…
Still, Petrol Olimpija did win 3 out of their 4 last games against Cibona in Zagreb in the regional league.
Match-up in focus: Igor Marić (Cibona) vs. Miha Lapornik (Petrol Olimpija). We are here talking about two players with amazing shooting skills. Leave them wide open and they will punish you immediately. And they will probably guard one another in the upcoming game.
Head to head in the regional league: In total 22:15; In Zagreb 13:6.