Krka beat Zadar on the road
Sunday, 27. January 2019 at 18:58
The boys from Novo mesto grabbed such an important win in Krešimir Čosić Hall.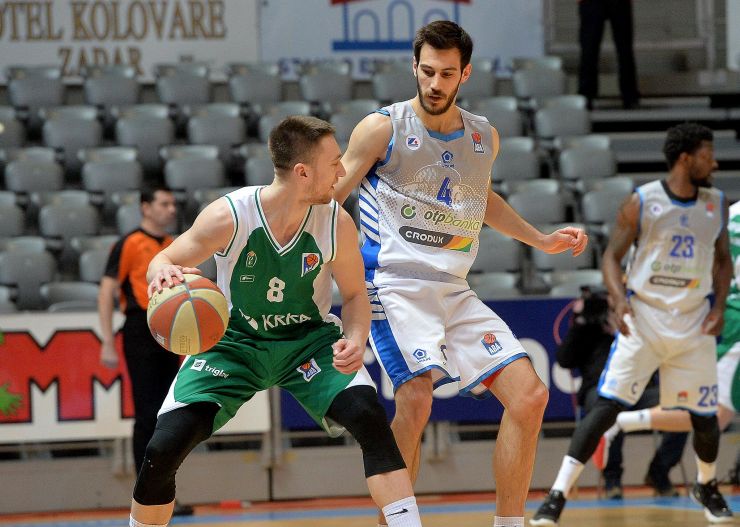 Domen Bratoz (Photo: Zadar/Zvonko Kucelin)
ABA League Round 17, Sunday, 27.1.2019:
Zadar - KRKA 64:72 (12:17, 14:22, 18:14, 20:19)
POST-GAME COMMENTS
Game recap: Krka did lose that last week's thriller against Igokea at home court, but this weekend they won probably an even more important game. The boys from Novo mesto defeated Zadar on the road by an 8-point margin, which means that on top of this huge win they have also managed to claim the better head to head score against this opponent.
And just to remind you, with 5 rounds left to be played in the regular season, Krka and Zadar are all tied at the ABA League standings. That is why the head to head score, which is now on Krka's side, might be very important at the end of the road.
Key moments: The visitors have been in front throughout most of the match and they have had many chances to secure the win much earlier in this game. However, as Krka and Zadar entered the thrilling ending, it was Dominik Mavra who stepped up for the away team. He scored the crucial 3-pointer for Krka on 37 seconds before the end. Take a look...
Man of the match: It just has to be Dominik Mavra. He was Krka's top scorer with 18 points, while check this out - he scored 8 out of those 18 points in the last minute of the game!
Can't trick the stats: This was one of the worse games Zadar have played in this season. They were 9/30 for 2 points, 7/25 for 3 points, while they also had 18 turnovers.