MZT survive a tough battle against Vršac
Wednesday, 30. January 2019 at 17:58
MZT Skopje Aerodrom beat Vršac at home court and continue their fight for the 2nd place on the standings.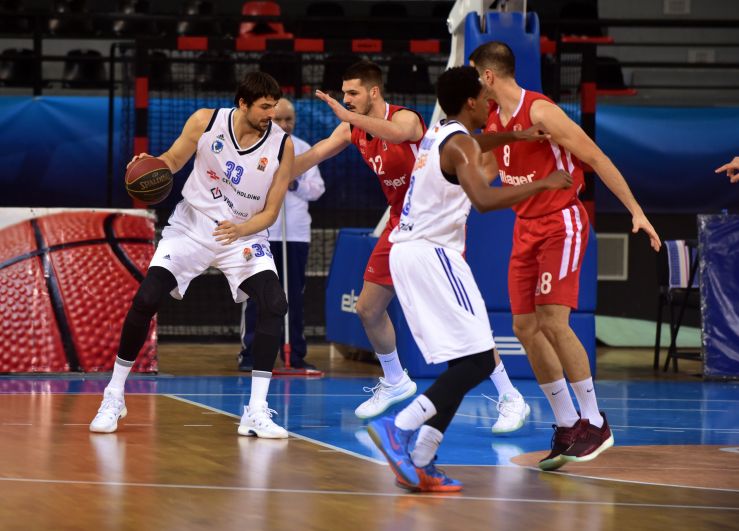 Predrag Samardziski (Photo: MZT Skopje Aerodrom/Petr Stojanovski)
2018/19 ABA League 2 regular season, Round 18, Wednesday, 30.1.2019:
MZT SKOPJE AERODROM - Vršac 78:69 (19:17, 22:12, 14:22, 23:18)
Everyone expected that MZT Skopje Aerodrom would score an easy win against Vršac, but the boys from Skopje did not have an easy task at all. MZT did score the win, but only after breaking their rival in the middle of the last quarter.
The home side were up by 59:58 before making the crucial 9:0 run and escaping to a double-digit lead - 68:58.
MZT Skopje Aerodrom are therefore still tied with Spars on the ABA 2 standings, with 4 rounds left to be played in the 2018/19 championship. The two teams are fighting for the 2nd spot, while they will face each other in the very last round of the regular season.