Cedevita beat FMP after late comeback and secured a spot in Playoffs
Sunday, 10. February 2019 at 17:00
Cedevita have beaten FMP at home in Zagreb in the 19th round of the ABA League season and have secured themselves a spot in the ABA League Playoffs.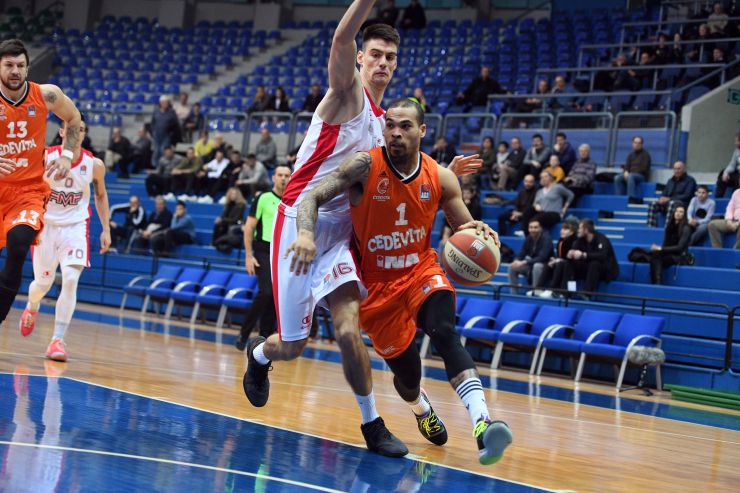 Justin Cobbs (Photo: Cedevita/Marin Susic)
ABA League Round 19, Sunday, 10.2.2019:
CEDEVITA - FMP 87:85 (19:26, 24:23, 27:22, 17:14)
Game recap: Cedevita have qualified for the ABA League Playoffs. That's the conclusion of the exciting game in Zagreb between the squad led by Slaven Rimac and FMP. FMP have demonstrated a brave performance and it seemed that they would be on the winning side many times during the game, but… Cedevita came up with a late comeback, which secured them the 14th win of the season and a spot in the Playoffs, as they are now 4 wins above the fifth placed Mega Bemax, with 3 rounds to go in the season. On the other side, FMP continue the season with 8 triumphs, which will keep them in the upper half of the ABA League standings after 19 rounds.
Key moments: FMP were in front almost throughout the game, but Edo Murić scored a key three-pointer with a bit more than a minute on the game clock, which put his team up 87:85. In the next two possessions both teams have not used their chance to score and Stefan Pot of FMP had a chance to win the game for FMP from the three-point line in the final second but… he missed.
Man of the match: Edo Murić was the man for Cedevita, not only because of the game winner, but his performance was also statistically most valuable on his team. He had 18 points, 9 rebounds, 1 assist and a valuation of 23 and he is rightfully our man of the match.
Can't trick the stats: Cedevita have outrebounded FMP 40:35 and this steered their way towards the win in the end despite a bit worse field goal shooting than their opponents.