Nebojša Popović - The man who won 17 national titles in 10 years
Monday, 08. February 2021 at 15:16
He was one of the founders of Crvena zvezda mts and the first ever head coach of the Belgrade giant.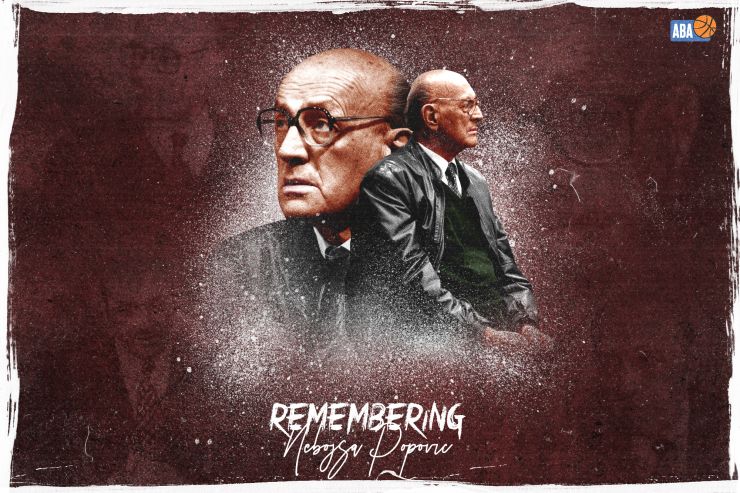 Nebojsa Popovic
Crvena zvezda mts have won numerous trophies in their long and rich history, but have you ever wondered how it all began? Well, it all began with one man… one great man, born on very this day. His name is Nebojša Popović and he is one of the greatest basketball legends this region has ever seen.
Popović was born in Irig on February 8, 1923. In his childhood he used to play water polo as goalkeeper, but then he fell in love with the beautiful game of basketball. And, at the age of 22, Popović made something that will mark him as a true legend of this sport.
Back then in 1945, Nebojša Popović became the co-founder of Basketball Club Crvena zvezda. He held the membership card No. 1, while he also became the first ever head coach of the red & white squad from Belgrade.
Popović coached men's basketball team of Crvena zvezda from 1945 to 1955, while he acted as a player/coach from 1945 to 1951. During those 10 years he won 10 national titles! And, he was the team top scorer in 3 seasons (1946, 1947 and 1949). At the same time, Popović was also head coach of Crvena zvezda women's basketball team from 1946 to 1952 and was equally successful at that job as he won 7 national titles in 7 seasons!
Therefore, Nebojša Popović became one of the most successful basketball coaches of all time by winning 17 championship titles in 10 years as the head coach of men's and women's team of one single club.
He also played for Yugoslavia national basketball team at 1947 European Championship and at the 1950 World Championship, while he was the head coach of Yugoslavian national basketball team at the 1950 World Championship and 1953 European Championship. Popović will stay remembered as the player who scored the first points at the FIBA World Championships.
He was also known as "The Father of Yugoslavian Basketball".
After the end of his coaching career, Popović served as the president of the Yugoslav Basketball Federation (1985–1987) and president of the Commission for International Competition of FIBA. He was awarded by the FIBA Order of Merit in 1997, while in 2007 he was enshrined as a contributor in the FIBA Hall of Fame.
Nebojša Popović died in Belgrade in 2001, at the age of 78.