Mega get back on the winning track by beating Krka
Friday, 08. February 2019 at 17:58
Krka have just 3 more rounds to escape the danger zone…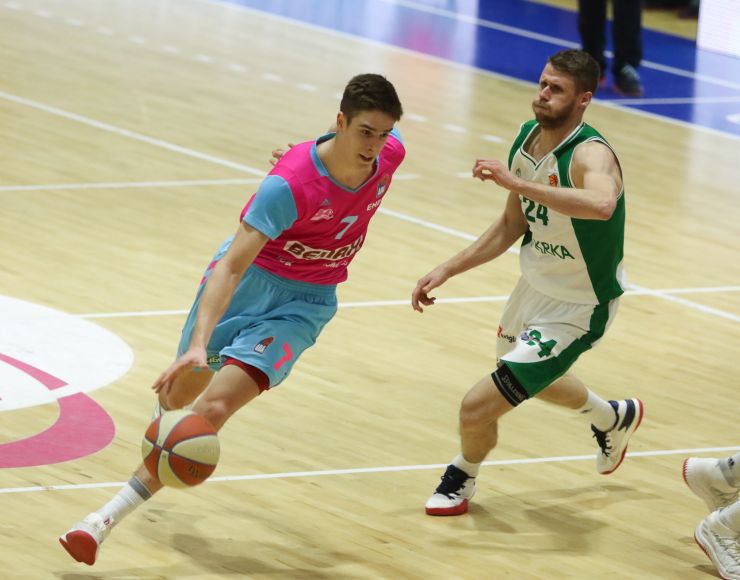 Luka Asceric (Photo: Mega Bemax/Ivica Veselinov)
ABA League Round 19, Friday, 8.2.2019:
MEGA BEMAX - Krka 80:72 (23:18, 25:15, 16:16, 16:23)
Game recap: Mega Bemax have returned on the winning track by beating Krka at home court. This means that Mega still have some chances to reach the 2019 ABA Playoffs, while on the other side Krka will remain at the last place on the standings at the end of this round. The boys from Novo mesto have 3 more games in this season to try to escape the danger zone.
Key moments: Led by Luka Ašćerić, who has scored 16 points until the halftime, Mega Bemax were up by 15 at the big break – 48:33. However, that was not the end, as Krka managed to reduce the gap to just 4 points in the middle of the 4th quarter – 72:68. But take a look at this – the visitors then had no less than 8 chances to get even closer… That's 8 different ball-possessions! But, Krka failed to score a single point in any of them and Mega Bemax eventually seized the win.
Man of the match: It's Luka Ašćerić, no doubt about that. Mega's forward scored 24 points, missing just 4 shots during the game (4/7 FG2, 5/5 FG3, 1/2 FT), while he also had 9 rebounds and 9 assists! His overall index rating was 35.
Can't trick the stats: At the end those 8 offensive plays, in which Krka did not score a single point, decided the winner. The visitors had a chance to make a truly stunning comeback, but they simply failed to pull it off.