Cibona better than Mega Bemax in Zagreb
Sunday, 03. March 2019 at 20:00
In the last game of the round in the Sunday's ABA League schedule, Cibona have prevailed over Mega Bemax at home in Dražen Petrović Arena in Zagreb.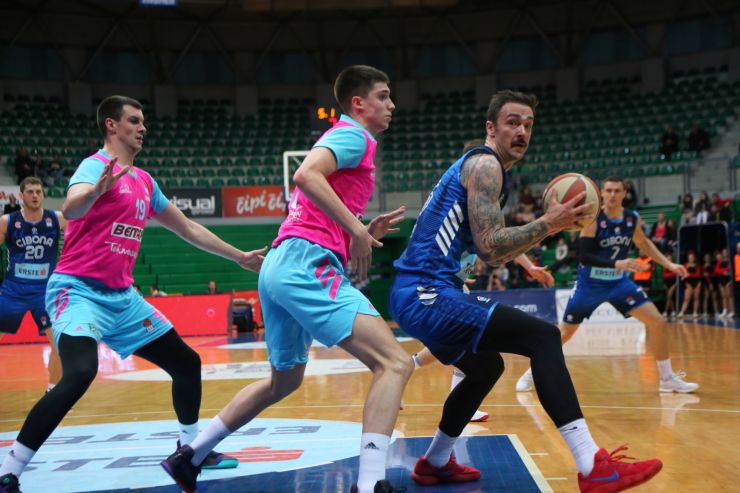 Damir Markota (Photo: Cibona/Zeljko Baksaj & Domagoj Vranar & Gordan Lausic)
ABA League Round 20, Sunday, 3.3.2019:
CIBONA - Mega Bemax 89:71 (22:13, 23:22, 22:20, 22:16)
Game recap: Cibona have done another step towards securing themselves a place in the middle of the ABA League standings at the end of the regular season, as they have prevailed over Mega Bemax at home in Zagreb. This is the eighth win of the season for the Wolves of Zagreb, which puts them two victories above the bottom-placed Krka and Petrol Olimpija and they are also sharing the sixth position in the standings right now with FMP, which still have their 20th round game to play. On the other side, Mega Bemax stay firmly seated in the fifth place in the standings, but have definitely lost all of their chances of reaching the ABA League Playoffs this season.
Key moments: With four minutes into the second quarter, Cibona still led by only 3 points (25:22), but then a 12:3 run followed by Cibona over the next 4 minutes of the game, which took the hosts ahead by 12 points (37:25). As it turned out later, Mega Bemax did not manage to threaten their lead until the end of the game anymore.
Man of the match: Damir Markota shined for Cibona this time around, as he led his team in scoring with 22 points on his record, alongside 4 rebounds, 3 assists, 1 steal and a valuation of 31. He is our man of the match.
Can't trick the stats: Assists and turnovers. This is what was crucial for the outcome of the game. Cibona had 20 assists and only 9 turnovers, while Mega Bemax had 13 assists and 15 turnovers. Need any more explanation than that?