Budućnost VOLI prevail over Zadar
Monday, 04. March 2019 at 20:58
The home side made a 5:0 run in the last 2 minutes of the game and sealed a very valuable win.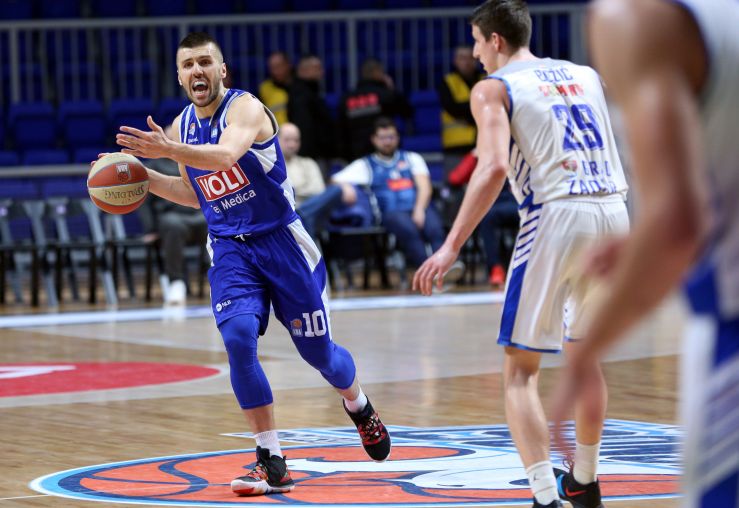 Nemanja Gordic (Photo: Buducnost VOLI)
ABA League Round 20, Monday, 4.3.2019:
BUDUĆNOST VOLI - Zadar 75:69 (23:27, 22:18, 15:16, 15:8)
Story of the game: At the end, Budućnost VOLI prevailed over Zadar, but the reigning ABA League champions almost dropped points against the brave 8-man visiting squad. Due to various problems Zadar played this match with just 8 players and they have actually had the lead throughout most of the match. However, they simply ran out of strength in the final minutes and failed to pull off a major upset.
With this win Budućnost VOLI have tied their score with 2nd placed Cedevita, with 2 rounds left to be played in the regular season. Cedevita still have the advantage as they have a better head to head score against Budućnost VOLI.
Key moments: The score was 70:69 for Budućnost VOLI, with 2 minutes left on the game clock. Zadar had a chance to take the lead, but they did not even make a shot as they lost the ball due to the 24-second violation. And they were punished. On the other side of the court, Edwin Jackson made a 3-pointer and increased the lead of the home team to 73:69. After that, Zadar missed a 3-point shot, while Budućnost VOLI point guard Nemanja Gordić scored 2 free throws and made the final score – 75:69.
Man of the match: Earl Clark once again made plenty of good things for Budućnost VOLI down on the court. He was the team top scorer with 18 points, while he also added 7 rebounds.
Can't trick the stats: Offensive rebounds were quite important for the final outcome. Budućnost VOLI made 9 of them, including 2 that happened in the last 3 minutes of the game.