Igokea beat Zadar in crucial match in Laktaši
Sunday, 17. March 2019 at 17:00
In the extremely important clash for both sides in the last round of the ABA League regular season, Igokea have prevailed over Zadar at home in Laktaši.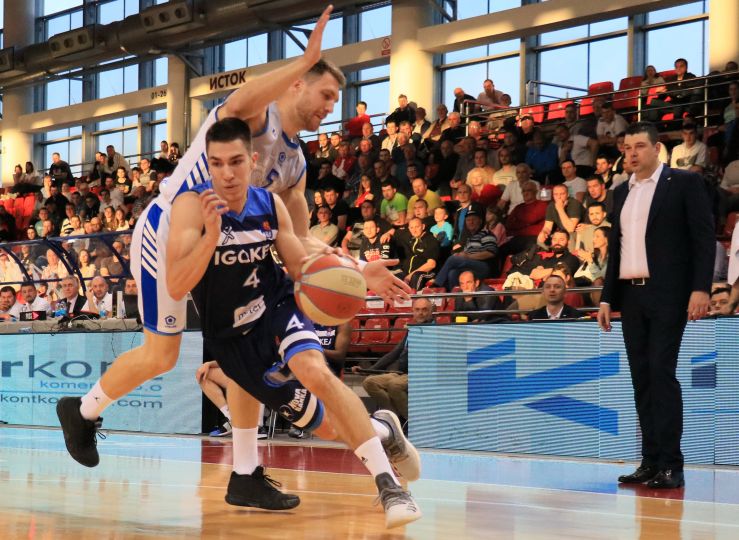 Novak Music (Photo: Igokea/Nenad Vuruna)
ABA League Round 22, Sunday, 17.3.2019:
IGOKEA - Zadar 100:82 (26:14, 35:25, 18:23, 21:20)
Game recap: Igokea have a reason to be celebrating after the last round game in Laktaši against Zadar, as they have prevailed over the Dalmatians and escaped the danger zone in their game of the season. This triumph of Igosi means that they will finish the ABA League season in the eighth place, while Zadar will be placed in the eleventh and they will be playing in the ABA League Qualifiers for a spot in the regional competition next season.
Key moments: Igokea have simply rolled over Zadar in the first half of the game. In the opening 15 minutes of the clash, the hosts have gone up by no less than 20 points, scoring twice as many points as the guests already midway through the second quarter (40:20). That's when the winners of this clash were decided.
Man of the match: What a performance by Danilo Anđušić of Igokea! The excellent shooting guard finished the game with 29 points (4/5 for 3 points), 3 rebounds, 2 assists, 1 steal and a valuation of 30! He is our man of the match!
Can't trick the stats: Igokea have outrebounded Zadar 34:23 and that was crucial for their big win in this very important game!