The 2019 ABA 2 Playoffs start in Koper – Sixt Primorska vs. Borac
Tuesday, 19. March 2019 at 12:01
The first team to score 2 wins will reach the Finals.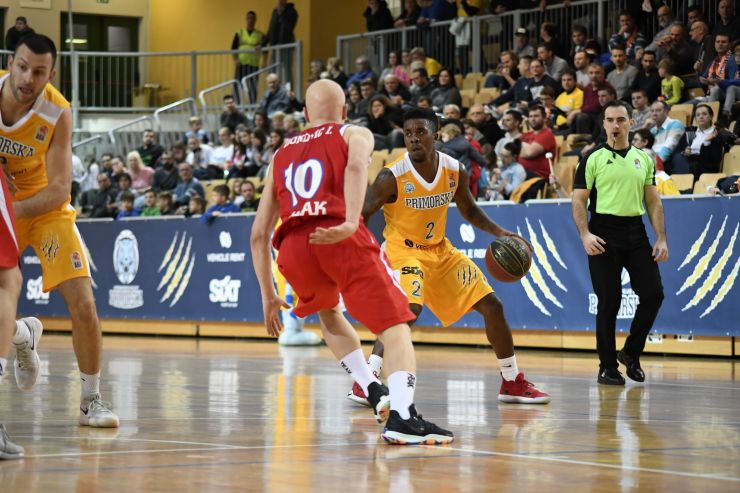 Corin Henry (Photo: Sixt Primorska/Ziga Mikeli)
The 2019 ABA 2 Playoffs are just in front of us! Both semifinal series will start on Wednesday evening and in the first game of the day Sixt Primorska will host Borac.
Sixt Primorska have had an impressive score in the regular season. They have won 20 out of 22 games so far in the championship, while they are still undefeated at home court! And that is pretty important info, if you take into concern that Sixt Primorska will have a home court advantage in this series.
On the other side Borac have clinched the 4th place on the standings in the very last round of the regular season. The boys from Čačak struggled at the start of the 2018/19 campaign, but they have significantly improved their form in the last couple of weeks. Still, they do not have a brilliant away record in this season: 4 wins and 7 defeats.
Sixt Primorska have won both games against Borac in the regular season. The Koper crew triumphed in Čačak by 73:65, while they scored a pretty convincing win at home court – 97:71.
2019 ABA League 2 Playoffs, Semi-Finals, Game 1, Wednesday, 20.3.2019:
Sixt Primorska – Borac (18:00)