Medford beats the clock and brings a huge win to MZT Skopje Aerodrom
Wednesday, 20. March 2019 at 20:00
MZT Skopje have defeated Spars in Game 1 of the 2019 ABA 2 Semi-Finals! Lester Medford scored the game-winning 2-pointer in the final second.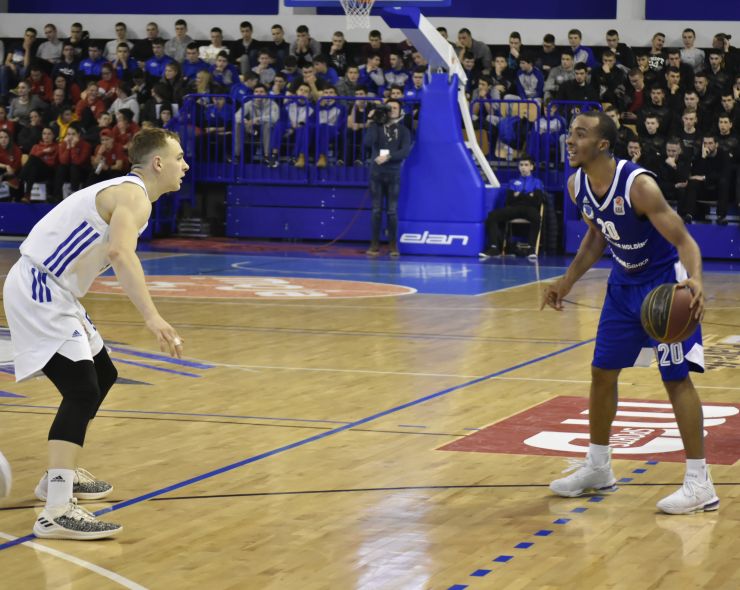 Lester Medford (Photo: Spars/Damir Hodzic)
ABA League 2 Semi-finals Round 1, Wednesday, 20.3.2019:
Spars - MZT SKOPJE AERODROM 70:71 (19:9, 23:18, 14:26, 14:18)
What a game! MZT Skopje have defeated Spars in Game 1 of the 2019 ABA 2 Semi-Finals after making a stunning comeback in the 2nd half and after scoring the game-winning shot in the very last second!
The hero of the away team was Lester Medford, who pulled up for a long two in the dying moments and made the shot.
At the halftime it seemed that Spars would easily take the lead in this series. The boys from Sarajevo were ahead by 15 points – 42:27 and they had a packed hall on their side. However, after the big break, MZT Skopje Aerodrom returned on court determined not to surrender. The visitors started melting the lead of their opponents all the way until they finally tied the score, with 4 minutes left on the game clock – 62:62.
Still, Spars responded with a 6:0 run for 68:62, while the home team were up by 70:64 with minute-and-a-half remaining in the game. What happened then is a true miracle performed by the players in blue jerseys. Marko Simonovski firstly made a 3-pointer and reduced the gap to 70:67, then Marko Bojić made a 2-pointer for 70:69, while finally Lester Medford completed this stunning comeback by making that last-second 2-pointer – 70:71.
The Game 2 will be played in Skopje on Sunday, March 24. If MZT Skopje Aerodrom win that match they will advance to the 2019 ABA 2 Finals.