Basketball is once again topic No. 1 in Čačak - Borac host Sixt Primorska
Saturday, 23. March 2019 at 09:43
It's time for Game 2!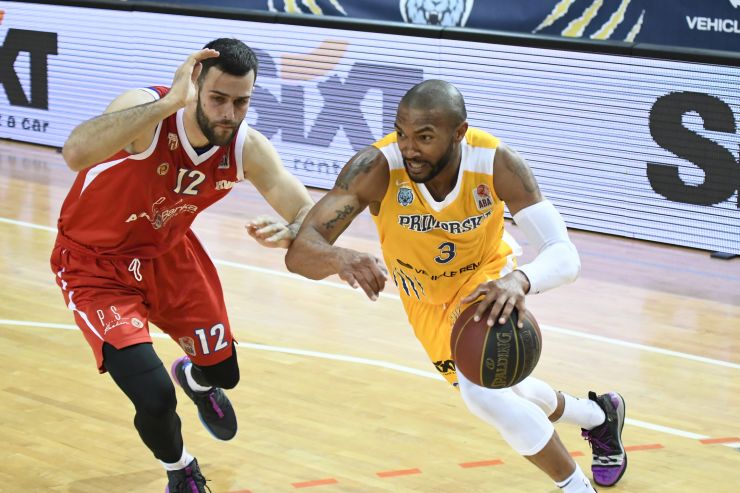 Lance Harris (Photo: Sixt Primorska/Ziga Mikeli)
The most important basketball game for the city of Čačak so far in this season is just around the corner. Borac will host Sixt Primorska in Game 2 of this semi-final series and the home team simply have to win this match in order to stay in the Playoffs. Borac did suffer a pretty heavy defeat in Game 1 in Koper (59:78), but that won't stop their fans to fill the gym to the very last spot in the upcoming match. Basketball is once again topic No. 1 in Čačak, so expect a true spectacle on Sunday evening.
And part of that spectacle will also be the best team of the regular season – Sixt Primorska. After presenting quite a powerful display in the 1st game, the boys from Koper are coming to Čačak to finish the job, as they need just one more win in this series to advance to the 2019 ABA 2 Finals.
So far in this season, Sixt Primorska have won all 3 games against Borac. The Koper crew triumphed both times in the regular season and then they grabbed the win in Game 1 of the semi-finals.
2019 ABA League 2 Playoffs, Semi-Finals, Game 2, Sunday, 24.3.2019:
Borac - Sixt Primorska (21:00)