MZT vs. Spars! Can it be more thrilling than the last time?
Saturday, 23. March 2019 at 09:40
MZT Skopje Aerodrom host Spars in Game 2 of the ABA 2 Semi-Finals.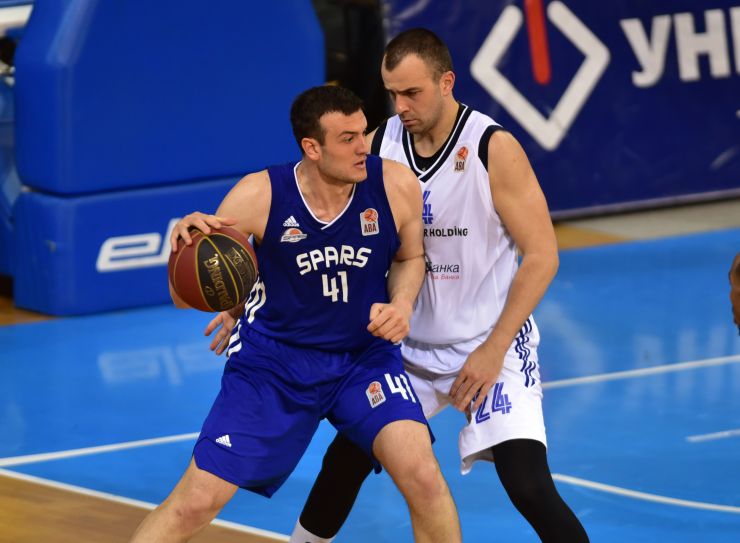 Stefan Glogovac (Photo: MZT Skopje Aerodrom/Petr Stojanovski)
While people are still talking about that unbelievable ending of Game 1, MZT Skopje Aerodrom and Spars are making their final preparations for Game 2 of this semi-final series.
If you somehow missed their previous match, we will just tell you that it was one of the most thrilling in the entire season. MZT Skopje Aerodrom have managed to return from a 17-point deficit and to eventually win the game in the very last second, thanks to the 2-pointer made by Lester Medford.
Now, MZT will have a chance to end this series and to become the first team to advance to the 2019 ABA 2 Finals. In order to do that, the boys from Skopje will have to win the upcoming match, which will be played in their Jane Sandanski Hall.
At the same time, Spars had couple of days to recover from that shocking defeat in Game 1 and to prepare for the biggest test in this season. If Spars crew manage to win this game they will extend the series to Game 3… And that game would be played at their home in Sarajevo.
2019 ABA League 2 Playoffs, Semi-Finals, Game 2, Sunday, 24.3.2019:
MZT Skopje Aerodrom - Spars (17:00)