INTERVIEW: Marko Jagodić Kuridža – "ABA League is getting better and better every year"
Monday, 24. June 2019 at 14:36
Sixt Primorska power forward Marko Jagodić Kuridža stated that everyone in Koper is looking forward to the club's first ever ABA 1 journey.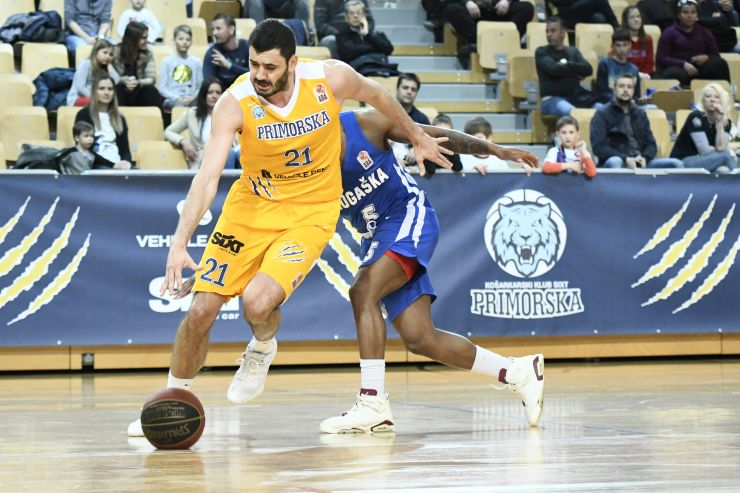 Marko Jagodic Kuridza (Photo: Sixt Primorska/Ziga Mikeli)
By winning the 2018/19 ABA 2 championship Sixt Primorska have qualified for the 2019/20 ABA 1 season. It will be the first time for the club from Koper to participate in the elite regional league, while one of the heroes of this success was experienced power forward Marko Jagodić Kuridža.
"Our dream was to advance to ABA 1 and we have fulfilled it. It is indeed a great success for the club, while now it is up to us to continue with good performances and to try to achieve as good result as we can in the upcoming season" started Jagodić Kuridža.
The MVP of the 2019 ABA 2 Playoffs stated that the most important thing for the club in the next season is to keep growing.
"I know that the club management will do everything they can to form a strong squad which will be able to match the most powerful regional teams. The fact that we are heading toward the first ever season for Sixt Primorska in ABA 1 will certainly be additional motive for everyone in the club. I am convinced that each player will do his best to represent the club and the city of Koper in the best possible way."
Marko Jagodić Kuridža is actully returning to ABA 1, as he has already played in the elite division with Cibona from 2012 to 2016.
"ABA League is the best competition in our region. It gathers the best teams from this part of the world, while the best proof is that almost half of them are the reigning national champions. Everyone here in Sixt Primorska is looking forward to play against the most powerful clubs from this region."
Jagodić Kuridža added that ABA League is a perfect place for young players.
"I have no doubt that ABA League is among the best basketball leagues in Europe and therefore it is a great place for the young players to grow and develop. Just take a look at the number of players who started their careers in ABA and then moved to some of the best European clubs or went directly to NBA. My opinion is that ABA League is getting better and better every year and that is becoming more and more interesting to watch."