Budućnost VOLI reached the Semis by beating the hosts
Friday, 27. September 2019 at 20:30
Budućnost VOLI have beaten the hosts of the 2019 ABA Super Cup, Cibona of Zagreb, in the last Quarter-final game of the tournament and have qualified for the Semi-finals, where they will be meeting Cedevita Olimpija.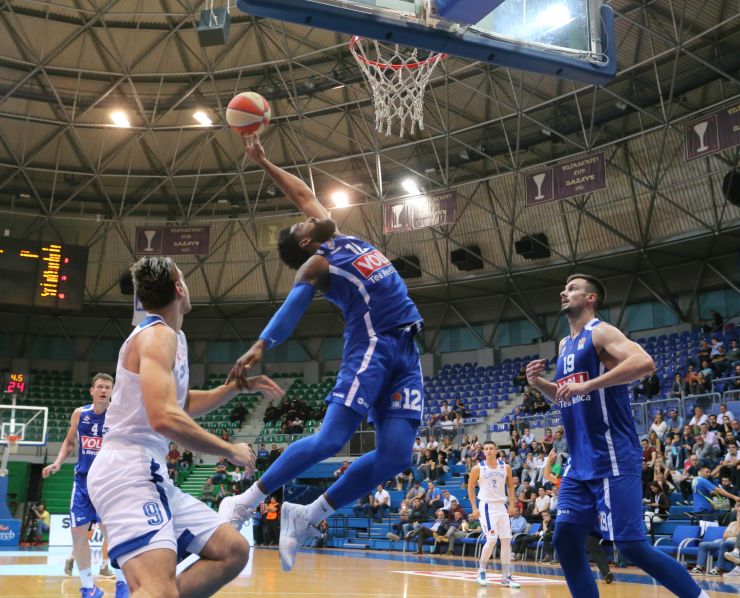 Hassan Martin (Photo: Cibona/Zeljko Baksaj)
ABA Super Cup, Quarter-finals, Friday, 27.9.2019:
BUDUĆNOST VOLI - Cibona 77:71 (17:16, 19:16, 13:22, 13:22)
Game recap: Budućnost VOLI are the fourth team to qualify for the ABA Super Cup Semi-finals as they have beaten the hosts of the tournament, Cibona, in the Quarter-finals in a game, that could go either way. The teams have been close for the majority of the game, but in the final minutes, the ABA League finalists from the last season have got in front and have secured themselves the crucial lead. In the Semi-finals, Budućnost VOLI will meet Cedevita Olimpija, that were better than FMP on the same day.
Key moments: Cibona were the ones, that have been in front for the majority of the game, but the rhythm of their game has fallen in the final quarter. They have held the lead for the last time with 4 and a half minutes left in the game (62:61), but then an 8:1 run followed by Budućnost VOLI. The Podgorica squad have been up 69:63 with 2 minutes left on the clock and Cibona just did not manage to get back into the lead anymore until the end.
Man of the match: Justin Cobbs was the key player for Budućnost VOLI on their way towards the victory. He had 23 points, 6 assists, 5 rebounds, 1 steal and a valuation of 30 in 38 minutes spent on court. He is our man of the match.
Can't trick the stats: Budućnost VOLI were shooting three-pointers 43% during the game and Cibona only 23%. This is what decided the flow of the game.