Partizan NIS reached their first ever ABA Super Cup final
Saturday, 28. September 2019 at 17:00
In the first game of the ABA Super Cup Semi-finals, Partizan NIS have prevailed over ABA League newcomers Koper Primorska and have qualified for the Sunday's final.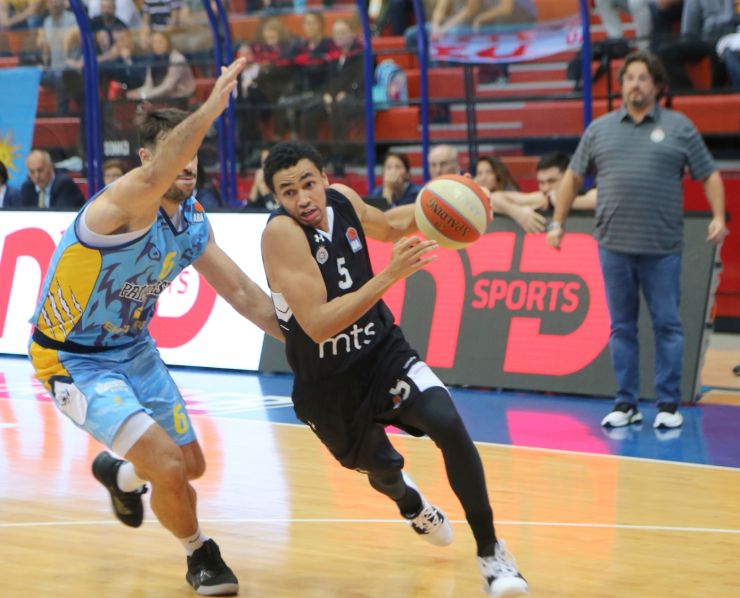 Marcus Paige (Photo: Cibona/Zeljko Baksaj)
ABA Super Cup, Semi-finals, Saturday, 28.9.2019:
PARTIZAN NIS - Koper Primorska 91:77 (19:22, 24:26, 23:14, 25:15)
Game recap: The name of the first finalists of the 2019 ABA Super Cup is unveiled. After a tough fight of two quality opponents, Partizan NIS have triumphed over Koper Primorska in the first Semi-final game and have qualified for the Final, where they will be facing the best team of the other Semi-final pair, between Budućnost VOLI and Cedevita Olimpija. This is the first ever ABA Super Cup final for the black and white.
Key moments: Koper Primorska have opened the game strongly and have created themselves a 5-point lead by halftime. However, in the third quarter, the Steamroller have turned on their engines, won the quarter by 9 points and turned the game their way. Their lead ahead of the last quarter was four points. The Belgrade squad did not stop there and after a 3-three point play by Corey Walden and a technical foul by Jurica Golemac, their lead became double-digit (76:65) in the 33rd minute. That was the point from which Koper Primorska did not manage to return into the battle for the Final anymore.
Man of the match: Rashawn Thomas has dominated the court in the game against Koper Primorska, as he had 19 points, 12 rebounds, 2 assists, a block and a valuation of 26 in 22 minutes spent on court.
Can't trick the stats: Partizan NIS have outrebounded Koper Primorska and this was the key to their victory. They have had 36 rebounds and Koper Primorska only 30.