Fire-breathing Dragons are in the Final
Saturday, 28. September 2019 at 19:58
Cedevita Olimpija defeated Budućnost VOLI and advanced to the 2019 ABA Super Cup Final.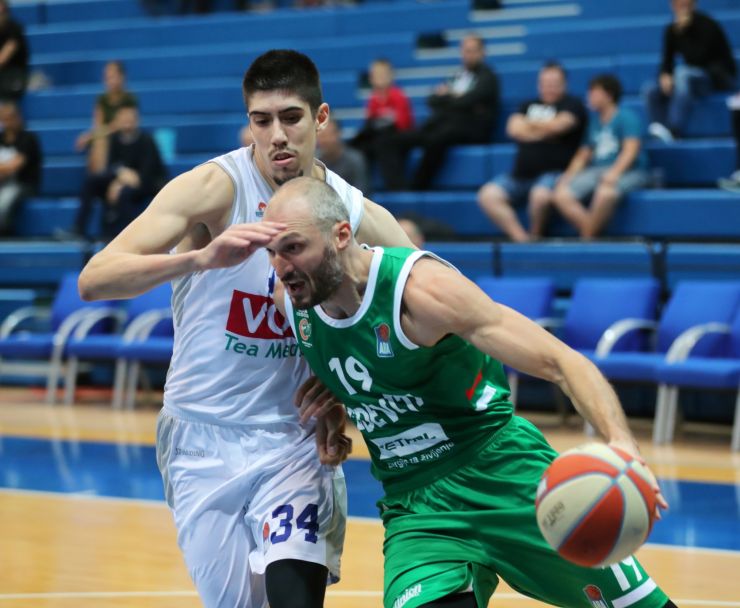 Marko Simonovic (Photo: Cibona/Zeljko Baksaj)
ABA Super Cup, Semi-finals, Saturday, 28.9.2019:
Budućnost VOLI - CEDEVITA OLIMPIJA 75:103 (20:26, 26:24, 15:28, 14:25)
Game recap: Well, this was one impressive performance made by Cedevita Olimpija. The Dragons scored 103 points, outplaying Budućnost VOLI in every single game element, and qualified for the 2019 ABA Super Cup Finals. Cedevita Olimpija will therefore face Partizan NIS in the battle for the first trophy in the new season. That match is scheduled for Sunday at 20:00.
Key moments: Ljubljana based team simply dominated the court in the 2nd half of this match. You can just take a quick look at the stats. Cedevita Olimpija scored 53 points combined in those 20 minutes, while Budućnost VOLI made only 29 in the same period.
Man of the match: This was a team win and it would be unfair to give the MVP award to just one player. Once again will take a quick glance at the stats. Andrija Stipanović and Ryan Boatright were the winning-team top scorers with 15 points, Codi Miller-McIntyre and Jaka Blažič made 14 points each, Marko Simonović added 13, while Edo Murić finished the match with 10 points. When six players reach double digits in the same match, you know that everything worked perfectly in that team.
Can't trick the stats: Speaking about teamwork, Cedevita Olimpija squad made 24 assists this evening, which is 10 more than Budućnost VOLi had.