Clash of top-level Belgrade talent
Thursday, 10. October 2019 at 11:00
The basketball fans in the region will have an unique chance to watch and enjoy the clash of two extremely talented squads of Belgrade in the Round 2 opener – FMP will be hosting Mega Bemax.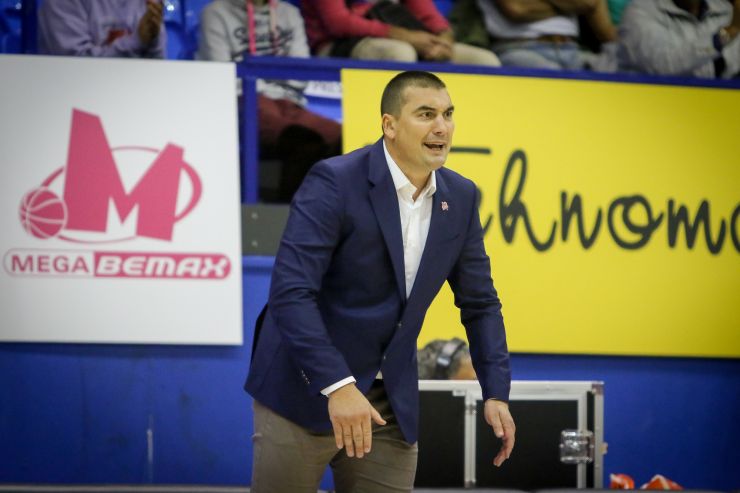 Dejan Milojevic (Photo: Mega Bemax/Ivica Veselinov)
ABA League Round 2, Friday, 11.10.2019:
Where? FMP Arena, Belgrade
Where? 20:00
Story of the game: An intriguing game is coming up in Belgrade – a battle of two amongst the most talented young squads in entire Europe will take place in the FMP Arena, as the home side of FMP will be hosting Mega Bemax.
Even though both teams are young and merely inexperienced, they do not lack ambition due to their extremely talented individuals, many of which might become future basketball stars. This will for sure be evident in the Round 2 opener, when both of the two sides will try to do everything in their powers in order to celebrate a victory in the derby of the town rivals.
For FMP, a victory would already mean that their season's beginning was successful, as they would be 2/2 after the opening two rounds. Mega Bemax, on the other side, need to win in order for their season not to be started with two straight defeats.
How about the tradition? In six times that the two teams have met so far, each of them has celebrated victories three times. However, FMP have never ever lost a home game in the ABA League against Mega Bemax.
Match-up in focus: The battle of young guns at the center position will for sure be in the limelight this time, as Marko Pecarski will be facing Marko Simonović. Both of them are considered to be amongst the most talented prospects in Europe right now and they have confirmed it in the first games for their teams this season in the ABA League. And it's worth mentioning, that both of them have had very, very similar stats in the opening game of the ABA League season. Both of them had 12 points and 7 rebounds in the clashes against Krka and Cedevita Olimpija, respectively. However, in Round 1, Pecarski was victorious with FMP, while Simonović was defeated with Mega Bemax. How will it be this time around?
Head to head in the regional league: In total 3:3; At FMP home court 3:0.