Primorska chasing first win, Partizan wish to stay unbeaten
Friday, 11. October 2019 at 11:00
The opener of the Saturday night ABA League schedule is going to be an exciting one – the ABA League newcomers Koper Primorska, reigning ABA League 2 champions, will be hosting still unbeaten Partizan NIS.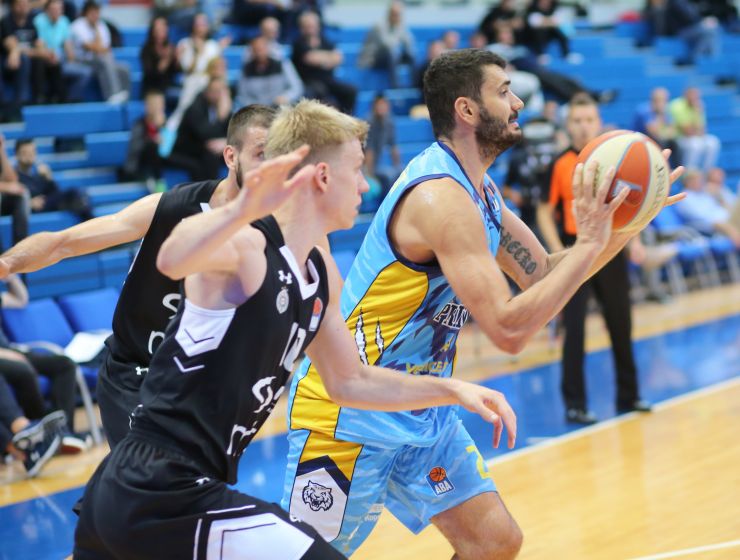 Marko Jagodic Kuridza (Photo: Cibona/Zeljko Baksaj)
ABA League Round 2, Saturday, 12.10.2019:
KOPER PRIMORSKA – PARTIZAN NIS
Where? Bonifika Arena, Koper
Where? 18:00
Story of the game: A big night for the Koper basketball fans is coming up. They will have an opportunity to witness a true spectacle in the clash of the ABA League 2 champions and ABA League newcomers, Koper Primorska, against Partizan NIS, the 2019 ABA Super Cup winners, which are still unbeaten after having played 6 games in three different competitions so far this season.
Koper Primorska will be chasing their maiden ABA League win in the entire history and thanks to their brave performances at the ABA Super Cup, when they have beaten Crvena zvezda mts and played a good game against Partizan NIS later as well, gives them a right to hope for the big success.
On the other side, Partizan NIS have only one goal on their mind – to stay perfect this season after seven games and they are pretty confident regarding their shape at the moment, since they have beaten Tofas in the EuroCup only a couple of days ago.
Match-up in focus: Marko Jagodić Kuridža against Novica Veličković! Two experienced former ABA League champions will stand head to head this time in Koper and both of them are motivated enough to demonstrated that they can take their team to the win. Both of them are amongst the key players for their teams in both scoring and rebounding… as well as leadership abilities. The one that would shine brighter than the other one, might easily lead his team to the win this time around as well!
Head to head in the regional league: 0:0.