Mega and Zadar will battle for their first win
Thursday, 17. October 2019 at 11:59
In the second clash of the ABA League Round 3, Mega Bemax will be hosting Zadar in Ranko Žeravica Basketball Hall in Belgrade in the clash, where both sides will be searching for their first win of the ABA League season.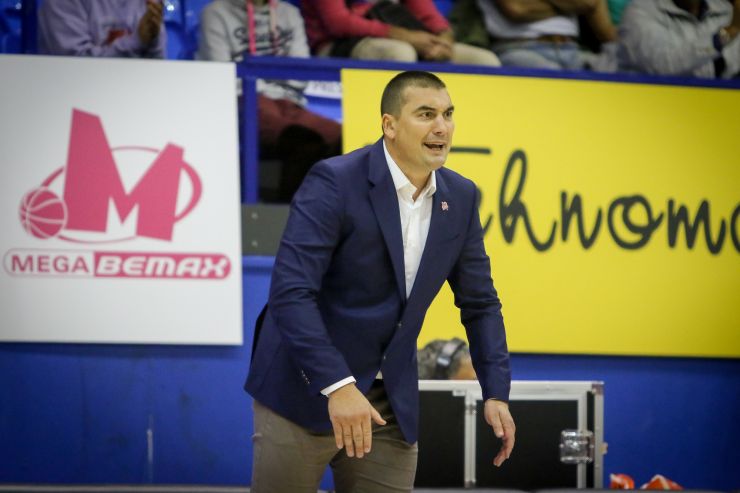 Dejan Milojevic (Photo: Mega Bemax/Ivica Veselinov)
ABA League Round 3, Friday, 18.10.2019:
Where? Hala Sportova Ranko Žeravica, Belgrade
Where? 20:00
Story of the game: Mega Bemax and Zadar will meet in Belgrade in the second game of the Friday evening programme in the ABA League and before the game one thing is certain. One of the two sides, that will come out victorious, will score its first victory of the season and escape the very bottom of the ABA League standings.
The hosts of the game are still waiting for their first win this season, but one has to mention, that so far they have faced Cedevita Olimpija and FMP, both of which are still undefeated after two rounds. On the other side, Zadar have faced still undefeated Budućnost VOLI and afterwards Krka.
Who will be the one to bounce back after two straight defeats? Let's watch the game and find out!
Match-up in focus: Marko Simonović against Stefan Fundić! The newcomer in the Mega Bemax jersey will be facing the last season's Mega Bemax player. And while Marko Simonović is the third best scorer of Mega Bemax this season, averaging 12 points per game, Stefan Fundić is the top scorer of Zadar, averaging 19 points per game. When it comes to rebounding, both are the second best in their teams. Marko Simonović is grabbing 6 rebounds per game so far and Fundić 5.
Head to head in the regional league: In total 7:5; At Mega Bemax's home court 4:2.