Slobodan Subotić is no longer Budućnost VOLI head coach
Friday, 18. October 2019 at 13:21
After both sides have discussed the current situation, Budućnost VOLI and head coach Slobodan Subotić have mutually agreed on a termination of their contract.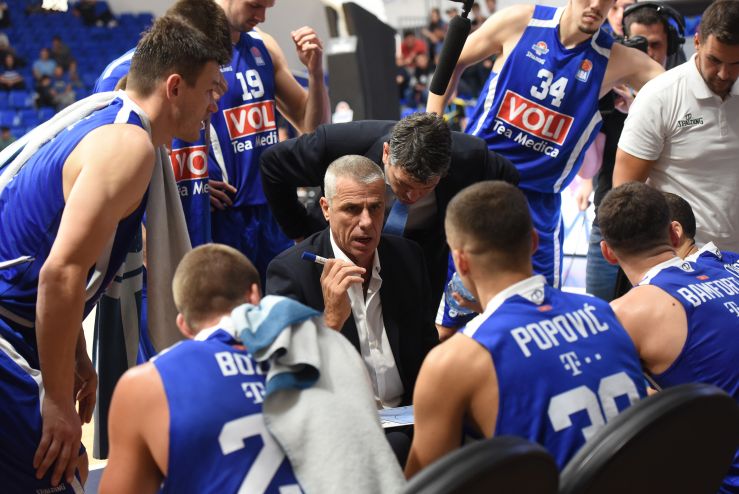 Slobodan Subotic, Buducnost VOLI team (Photo: Buducnost VOLI)
Slobodan Subotić is no longer the head coach of Budućnost VOLI after two rounds of the regional competition are over. In the opening two rounds of the regional competition, Budućnost VOLI have remained unbeaten, including the win on the road against reigning ABA League champions Crvena zvezda mts, but they have failed to score a win in the opening three rounds of the EuroCup season, so the two sides have agreed on a contract termination.
The name of the new head coach of the Podgorica squad is yet to be announced.
--------------------
Slobodan Subotić više nije trener Budućnosti VOLI
Nakon razgovora obe strane o trenutnoj situaciji, Budućnost VOLI i trener Slobodan Subotić su zajednički doneli odluku o sporazumnom raskidu njihovog ugovora.
Slobodan Subotić nakon dva kola ABA lige više nije trener Budućnosti VOLI. U prva dva kola regionalnog takmičenja, Budućnost VOLI je ostala neporažena, ukljućujući gostujuću pobedu protiv aktualnog šampiona lige Crvene zvezde mts, ali u prva tri kola EuroCupa nije uspela da zabeleži pobedu, pa su obe strane postigle dogovor o rastanku.
Još se čeka objava imena novog trenera podgoričke ekipe.