FMP beat Cibona and stay perfect
Friday, 18. October 2019 at 17:58
The Panthers have triumphed in Zagreb.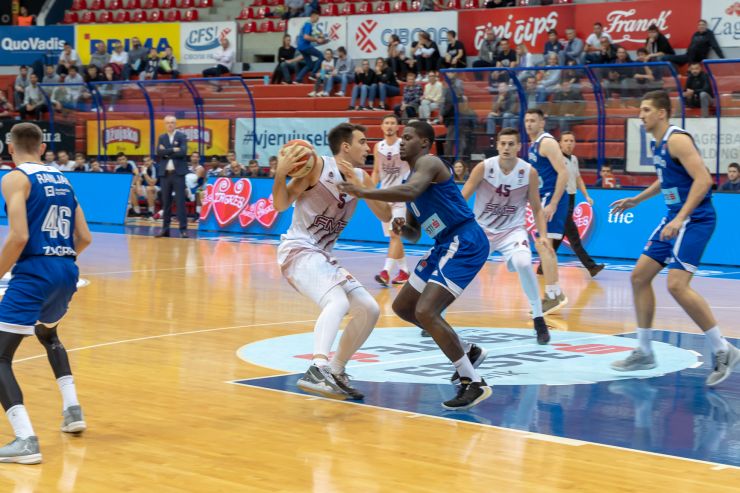 Marko Pecarski (Photo: Cibona/Ivan Santro)
ABA League Round 3, Friday, 18.10.2019:
Cibona - FMP 63:81 (16:16, 14:17, 21:24, 12:24)
Game recap: FMP are enjoying their start of the 2019/20 ABA League! The Panthers have won all of their three games so far in the season, including the one against Cibona away this Friday evening. The boys coached by Vladimir Jovanović have played with a lot more energy than their opponents and have therefore picked up a well-deserving win in Zagreb.
Key moments: The winner of this game was decided at the start of the 4th quarter. FMP entered the last period with a 6-point lead – 57:51, while then they made the crucial 9:0 run and increased the gap to 66:51. The visitors were very good defensively in those moments, while it is worth mentioning that they let Cibona score just 4 points in the first 7 minutes of the 4th quarter!
Man of the match: Duop Reath's current form is just outstanding! He was the man of the match last week in the win against Mega Bemax, while he claimed the same award this week in the win against Cibona. The 23-year old power forward scored 19 points, while he also had 9 rebounds.
Can't trick the stats: When you score just 4 points in the first 7 minutes of the 4th quarter you really can't hope to get the win. Cibona were not good offensively in this match. After all, they scored just 63 points and they made only 3 three-pointers for the entire game.