The champions are coming to Novo mesto
Saturday, 19. October 2019 at 12:35
Crvena zvezda mts have scored 12 wins in their last 13 games against Krka.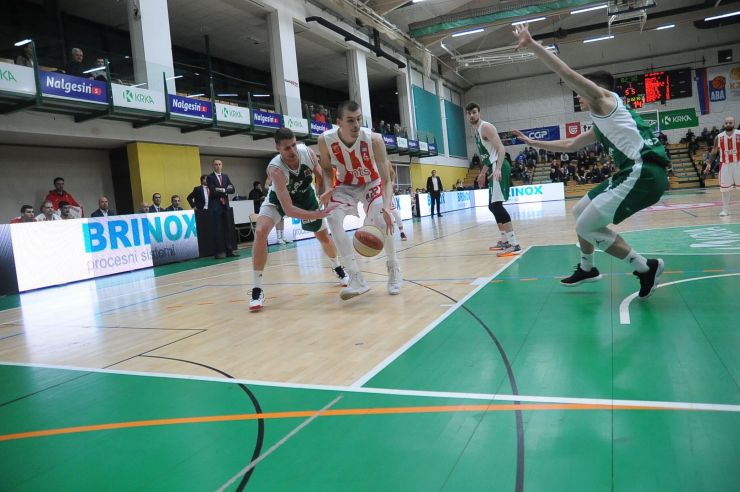 Borisa Simanic (Photo: Krka/Drago Perko/kosarka.si)
ABA League Round 3, Sunday, 20.10.2019:
Where? Leon Štukelj Sports Hall, Novo mesto
Where? 18:00
Story of the game: If you are from Novo mesto then you better get ready for a big game on Sunday evening as Krka are about to host the reigning ABA League champions - Crvena zvezda mts! The Green troops scored a huge win in the last round against Zadar away and they are awaiting this match in high spirits. The home side fans certainly hope that their team can repeat the result from 2015 when Krka defeated Crvena zvezda mts in Leon Štukelj Hall.
However, that was also the last win for Krka in their ABA duels against Crvena zvezda mts. After that the red & whites scored 6 consecutive wins, while it also important to mention that Crvena zvezda mts scored 12 wins in their last 13 games against Krka.
The Belgrade crew is a bit shaken after two painful defeats. They lost the derby match against Budućnost VOLI last weekend in ABA, while then they suffered an overtime defeat against Maccabi Tel Aviv in EuroLeague. Therefore, they will now do everything they can to get back on the winning path.
Match-up in focus: Marko Jošilo has fully recovered over the summer and he is now once again one of the best players of Krka. Excellent forward is averaging 11.5 points per game so far in the season, while he is doing a great job for his team on both ends of the court. On the other side, Stratos Perperoglou missed the last round's action due to minor injury, but he is now fit and ready to help Crvena zvezda mts get back on the right track. And there is no need to mention how important the Greek forward is to this team.
Head to head in the regional league: In total 5:17; In Novo mesto 3:8.