MATCH OF THE ROUND: Partizan NIS challenge undefeated Dragons in Stožice
Friday, 25. October 2019 at 11:59
On Saturday, still undefeated Cedevita Olimpija will be hosting Partizan NIS at home in Stožice Arena in Ljubljana in the Match of the ABA League Round 4!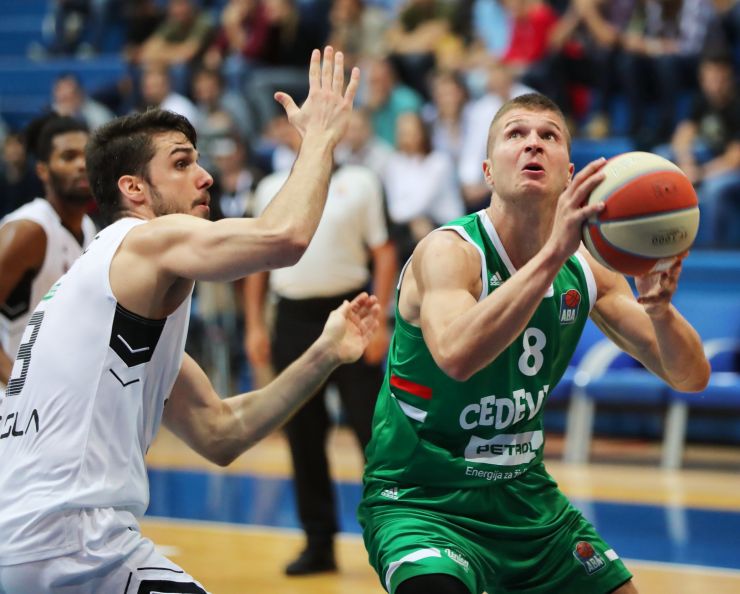 (Photo: Cibona/Zeljko Baksaj)
ABA League Round 4, Saturday, 26.10.2019:
CEDEVITA OLIMPIJA – PARTIZAN NIS
Where? Stožice Arena, Ljubljana
Where? 18:00
Story of the game: Big game is coming to Stožice Arena, as Steamroller visits Ljubljana to challenge the undefeated Dragons. Two 2019 ABA Super Cup finalists will meet again, this time in different circumstances. It's Partizan NIS against Cedevita Olimpija.
When the two sides met for the first time this season, it was Partizan NIS that prevailed convincingly over Cedevita Olimpija, in the ABA Super Cup final in Zagreb. However, since then Cedevita Olimpija have strengthened their ranks with Maik Zirbes and have demonstrated a stable shape in the ABA League, beating all three of their rivals so far in the regular season, which puts them atop of the standings alone, with FMP of Belgrade.
On the other side, Partizan NIS still have only a single defeat this season, which they have suffered in the second round of the ABA League Regular Season, on the road in Koper against Koper Primorska. Previously, they have become the ABA Super Cup winners and they still own the perfect score in the EuroCup. So, we can say that the clash of two of the ABA League Titans is coming up in Ljubljana.
Who will win it in the end? Watch the game and find out!
Match-up in focus: Codi Miller-McIntyre faces Ognjen Jaramaz! Both of them are currently the top scorers of their teams, as Miller-McIntyre is leading the way in scoring for Cedevita Olimpija with 17.7 points scored per game and Ognjen Jaramaz is doing it for Partizan NIS with 12. And while Codi is also the top passer of Cedevita Olimpija with 4 assists dished out per game, Ognjen Jaramaz comes third in the Partizan NIS squad with 1.7 per game.
Head to head in the regional league: 0:0.