Dynamic VIP PAY prevail over Sloboda
Tuesday, 12. November 2019 at 17:58
The Belgrade troops clinched a valuable home win.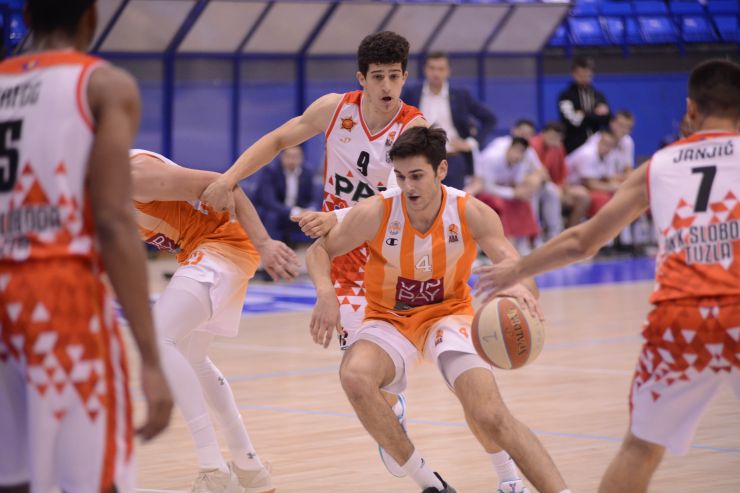 Mert Akay (Photo: Dynamic VIP PAY/Nikola Milinkovic)
2019/20 ABA League 2 Regular Season, Round 7, Tuesday, 12.11.2019:
DYNAMIC VIP PAY - Sloboda 87:83 (20:20, 25:27, 28:16, 14:20)
Home court is obviously a big advantage in the ABA League 2. Dynamic VIP PAY have kept the perfect score in Belgrade by beating Sloboda Tuzla in Round 7. This was the 3rd home court game for Dynamic VIP PAY in this season and their 3rd win.
On the other side, Sloboda Tuzla are now 0-4 when playing on the road in the ongoing ABA 2 season. The boys from Tuzla had a chance to break that losing streak this Tuesday evening, as they were down by just 3 points with 1 minute remaining on the game clock. However, Amar Gegić then made a turnover and Sloboda stayed without precious points in the key moment.
Dynamic VIP PAY now have the overall score of 3-4, while Sloboda are at 2-5.