Clash for the top in Stožice – Cedevita Olimpija host FMP
Friday, 15. November 2019 at 11:59
In Stožice Arena in Ljubljana, Cedevita Olimpija will be hosting FMP in the seventh round of the season in a clash of two sides, that are currently sharing the top of the standings.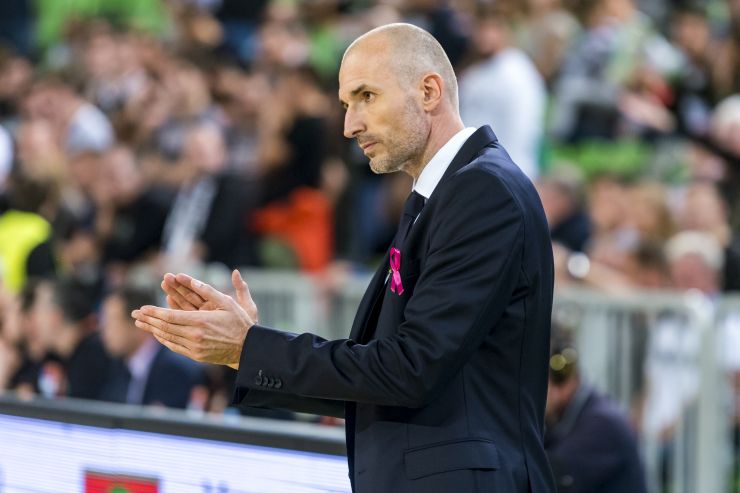 Slaven Rimac (Photo: Cedevita Olimpija/Jurij Kodrun)
ABA League Round 7, Saturday, 16.11.2019:
Where? Stožice Arena, Ljubljana
Where? 20:00
Story of the game: The battle for the top of the standings is coming up in Ljubljana, as the fans of the green and orange squad will be charring for their team against FMP, that, just like the Dragons, shares the first place in the standings with Budućnost VOLI.
There is no need to write too much about the ambitions of both sides, as it is clear that both of them are considering victory as their only option, in order to remain at the top of the ABA League standings.
It's worth mentioning that the two sides have already met this season, as Cedevita Olimpija were better than FMP in the Quarter-finals of the 2019 ABA Super Cup, but only after overtime.
How will it end this time?
Match-up in focus: It's Jaka Blažič against Aleksa Radanov! The captain of Cedevita Olimpija is currently the second scorer of his team with 12.3 points per game, while Radanov is the most efficient in scoring at FMP with 14.5 points per game. Both of them are also the third best passers of their teams, with Blažič dishing out 2.8 assists per game and Radanov 3.2. Who will come out on top this time?
Head to head in the regional league: 0:0.