Will Mornar increase their winning streak against Zadar?
Saturday, 16. November 2019 at 13:30
The boys from Bar have won the last 4 "battles at sea".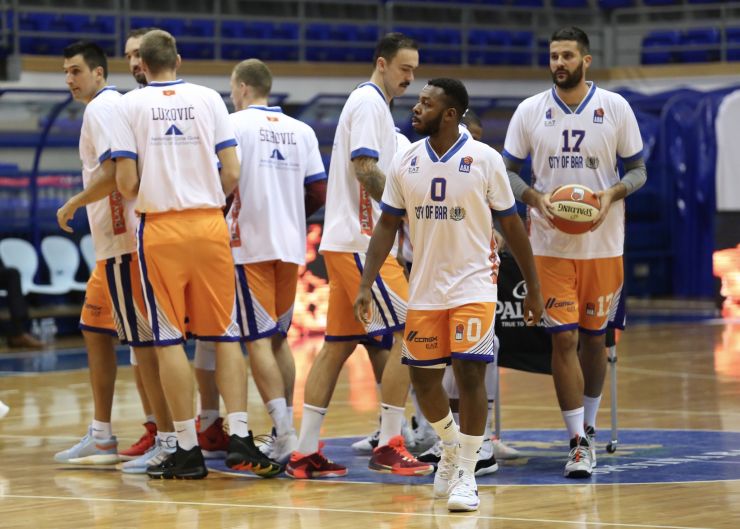 Mornar team (Photo: Mornar/Media Pro)
ABA League Round 7, Sunday, 17.11.2019:
Where? Topolica Sports Hall, Bar
Where? 18:00
Story of the game: Two coastal cities face each other once again. This time, the "battle at sea" will be played in the city of Bar, while you already know the names of the opponents. It's Mornar vs. Zadar!
In the last few years, Mornar have been a lot more successful than Zadar in this rivalry. The boys from Bar have won the last 4 games against Zadar in the ABA League and they now want to increase that streak. Mornar need to win this match in order to move up on the standings and continue their pursuit for the Playoffs tickets.
On the other side, Zadar are not in a good situation ahead of this match. They are the only team who haven't scored a single win so far in the season and therefore they are currently placed at the bottom of the table. Still, Zadar will be stronger for Dominik Mavra in the upcoming match… The same Dominik Mavra who saved Krka from relegation in the previous season. We are about to see if this 25-year old point guard can also help Zadar get out of the crisis.
Match-up in focus: Jacob Pullen (Mornar) vs. Bryon Allen (Zadar). These two players are the main reason why you should not miss the upcoming match between Mornar and Zadar. Why, you ask? Well, simply because Pullen and Allen are currently the two top scorers in the league!
Head to head in the regional league: In total 4:2; In Bar 2:1.