Remembering Boris Kristančič – the architect of success of Yugoslavian basketball
Thursday, 21. November 2019 at 12:08
On this day, one of the most important men of the basketball of former Yugoslavia, came to life – Boris Kristančič was born in Skopje!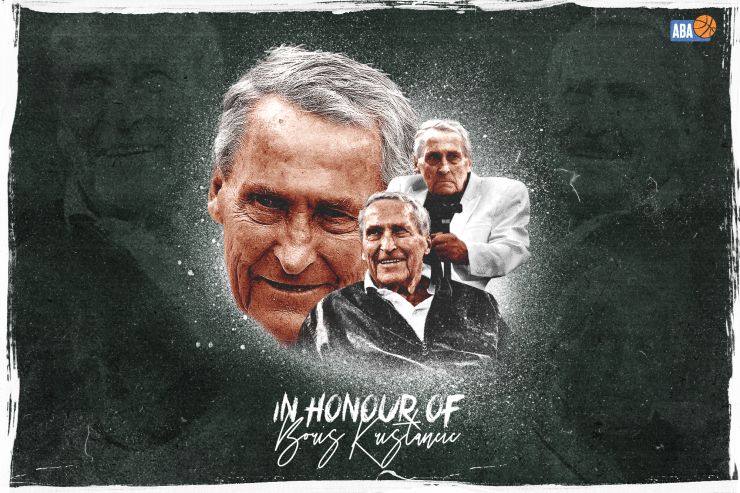 Boris Kristancic
The November 21 in 1931 will forever be known as the day when one of the key architects of the success story called Yugoslavian basketball, came to life in Skopje, Macedonia. Boris Kristančič, later many times Yugoslav national club champion with Olimpija, both as player and a coach, was born.
Kristančič, a former basketball player and coach, that left an uneraseable mark former Yugoslavian basketball, was due to his influence on blossom of basketball, especially in Slovenia, but also Yugoslavia, that became one of the World's basketball superpowers, often called the father of Slovenian basketball.
For many years he played for Petrol Olimpija and Yugoslavia national team, later also coached the team from Ljubljana and was also the president of the technical committee of Yugoslavian Basketball Federation and the head of the organizing committee of 1970 World Cup in Ljubljana, where Yugoslavia national basketball team became the World Champion for the first time, coached by Ranko Žeravica, who as it has turned out tragically, passed away on the same day as Kristančič, last year.
Kristančič was also, besides the great Ivo Daneu, who used to be the club's player at that time, the main figure of the golden years of AŠK Olimpija Ljubljana in the 50s and 60s of the 1900's. He won four Yugoslavian national champions with the team of Ljubljana, in 1957 and 1959 as both player and head coach, while in 1961 and 1966, when they also sat on the trone, he had the role of the head coach.
Even though Kristančič is unfortunately no longer amongst us, even with him being gone, we remain grateful for his vast contribution to our beautiful game of basketball.