In loving memory of Krešimir Ćosić
Tuesday, 26. November 2019 at 11:00
Today we celebrate the day when not only Dalmatian, but also the basketball of entire region of former Yugoslavia was blessed by a birth of a revolutionary player of his time – Krešimir Ćosić.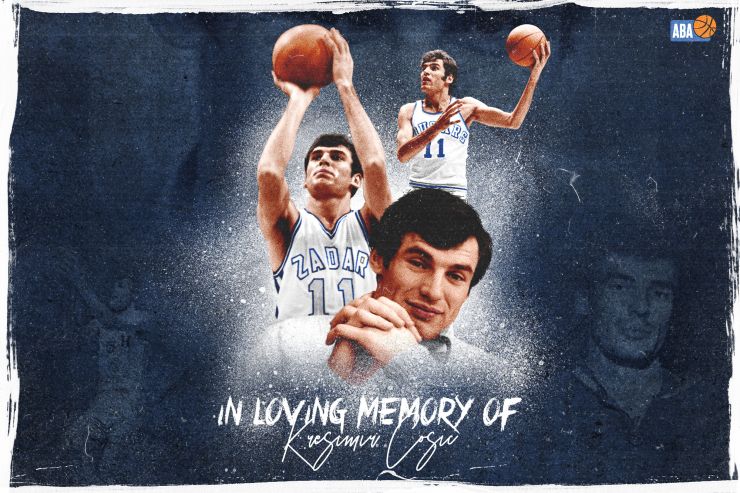 Cruel destiny decided to take Krešo from his basketball admirers way too early, in 1995 when he was only 57 years old. However, the fact that he won practically everything an amateur basketball player could have won at that time, reveals us how special he has been – many great men that had exceptionally long lives cannot be proud on such a high number of fantastical achievements as he did.
As a player, Krešimir Ćosić managed to conquer the competition at the Olympic Games (1980), World Cups (1970, 1978) and EuroBasket tournaments (1973, 1975 and 1977). He also won several other medals at the aforementioned events, as well as numerous trophies at the club level including three Yugoslavian national championship trophies with Zadar (1965, 1967 and 1968), that will be forever celebrated in the "town that invented basketball", as well as plenty of individual recognitions.
However, the thing that has truly marked his name in the basketball history books is the fact that he was recognized by everyone as a player that has always been ahead of his time.
His ballhandling skills, court vision revealed by excellent assists, his mid-range shooting skills, all of this was something that was never seen from the big men before he appeared. His genius was spotted across the Atlantic as well, as he became the first non-American ever to be selected at the NBA Draft. However, he never tried his luck in the NBA, as his patriotism forced him to choose his Zadar and his Yugoslavian national team above the professional basketball career.
His quote "The Lakers are calling me, but Zadar is calling as well" is the one that is still well remembered by the basketball fanatics of this Dalmatian ABA League side and that's why he will forever stay in their hearts!