Can Zadar go on a winning streak?
Thursday, 28. November 2019 at 09:10
In the opening game of the ABA League Round 9, FMP will be hosting Zadar in Belgrade.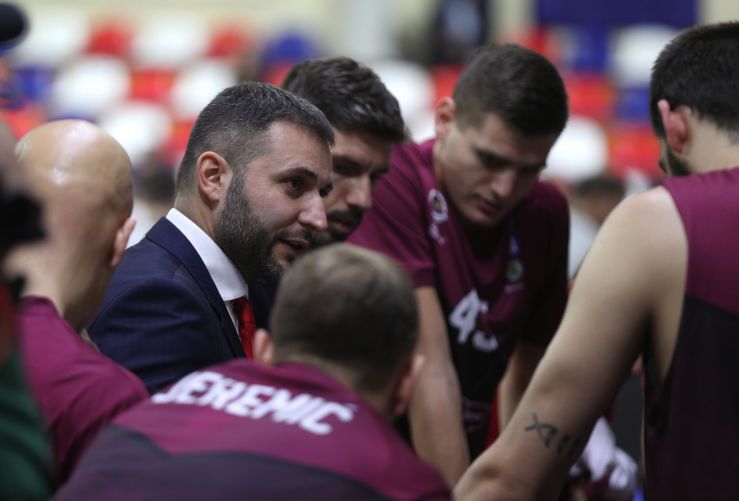 FMP team, Vladimir Jovanovic (Photo: FMP)
ABA League Round 9, Friday, 29.11.2019:
Where? FMP Arena, Belgrade
Where? 18:00
Story of the game: The ABA League Round 9 will begin with a highly interesting encounter between the home FMP and the visiting side Zadar.
Taking a look at the standings, one would not get an impression that a dramatic clash might follow in Belgrade, since FMP hold five wins in their hands after eight rounds played in the ABA League and Zadar only one.
However, having in mind the latest developments, the picture gets quite different, as FMP have won only two of their last five games and Zadar won one. And while FMP are on a 2 games long winless streak, Zadar have not just scored their maiden 2019/20 ABA League win in the previous round, but they have done it by beating the top four squad Cedevita Olimpija by no less than 38 points of margin!
Everything before mentioned gives us a lot of questions open before the beginning of the new round and we will have to watch the game in order to find out the name of the winners.
Match-up in focus: At the shooting guard position we are about to face an exciting clash of Aleksa Radanov of FMP and Bryon Allen of Zadar. Both of them are currently the top scorers of their squads with Radanov averaging 13.9 points per game and Allen 18.
Head to head in the regional league: In total 15:8; In Belgrade 10:1.