The best 3-point shooters face each other in Novo mesto – Krka vs. Mornar
Friday, 06. December 2019 at 13:46
Saturday evening brings us another very interesting game.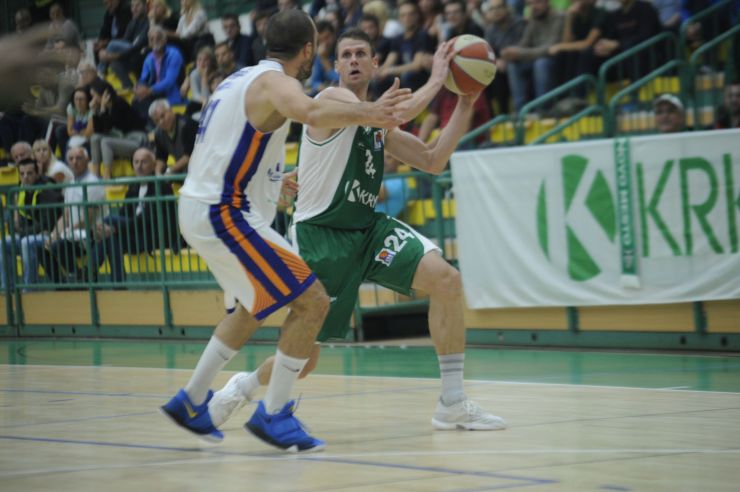 Luka Lapornik (Photo: Krka/Drago Perko/kosarka.si)
ABA League Round 10, Saturday, 7.12.2019:
Where? Leon Štukelj Sports Hall, Novo mesto
Where? 20:00
Story of the game: Glenn Cosey, Jacob Pullen, Derek Needham, Luka Lapornik, Marko Jošilo, Nemanja Vranješ... All of these sharp shooters will gather in Novo mesto on Saturday night as their teams face each other in Round 10 of the 2019/20 ABA League regular season.
It's Krka vs. Mornar!
These are currently the two best teams in the league when it comes to the 3-point shots. Krka are leading the 3-pointers list with 94 threes made in the previous 9 rounds, while Mornar are just behind with 89 three-pointers scored so far in the season.
What makes this game even more interesting is their season score as both Krka and Mornar are at 4-5 at this moment. We are about to see who will improve that score on Saturday evening.
Match-up in focus: Glenn Cosey (Krka) is the best 3-point shooter in the league at this moment, while on the other side Jacob Pullen (Mornar) is leading the season Index Rating list! You just do not want to miss their duel.
Head to head in the regional league: In total 1:3; In Novo mesto 1:1.